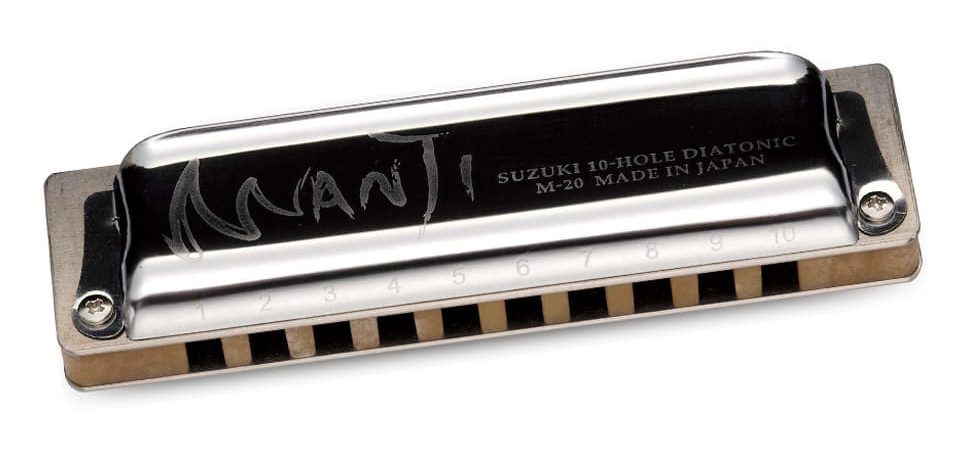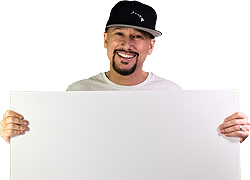 ★★★★★
Features:
KEY OF C
10 Holes
20 Notes
Diatonic Harmonica
Is the Suzuki Manji Any Good?
Why am I recommending the Suzuki Manji to you today (…after 20 years of almost exclusively endorsing Hohner Harmonicas)? It's kind of like driving a Ferrari. It's a high end precision instrument and out of the box it just kicks butt.
The tone and power of this instrument is huge. In the past, to create an instrument that had this much power (while enabling the bent notes to still flow like butter), I would have had to spend an hour custom tuning my harmonica.
Big tone and volume usually results in a loss of sensitivity, making it difficult to bend the reeds with ease. With its cutting edge technology, the Suzuki Mangi is the first high end instrument I've played out of the box, thats achieved the perfect balance between power and responsiveness.
I'm pretty sure you'll be delighted with how easy this instrument makes it to bend notes (including over-blowing) while maintaining a rich and silky tone.
At the end of the day there is no "best harmonica". It really comes down to personal preference and the Suzuki Manji is well worth considering. Do you think the feeling of playing an elite and beautifully designed instrument will encourage you to practice more often? Maybe it's worth a shot.
From the Manufacturer
Advanced technology and functional beauty are combined in this stunning 10 hole diatonic harmonica, the all-new Suzuki MANJI Harmonica. This revolutionary new diatonic harmonica is named after Mr. Manji Suzuki, the company's founder – now in his mid 80s, but still very much in charge. He started with a single hand-built model 70 years ago, and has built Suzuki up into one of the world's premier harmonica manufacturers. Harmonicas are Mr. Suzuki's passion and his life's work. The fact he is putting his own name on the MANJI Harmonica is because those 70 years of dedication to perfection are condensed in this one impressive instrument. He is convinced that it will come to be regarded as one of the best harmonicas of the 21st century.
CONS
Volume a bit weaker than other harmonicas in the price range