How to CRUSH the Blues
A Fun, Fast & Easy Harmonica System
Breakthrough Blues
Breakthrough Blues is an online harmonica course designed to get you playing killer blues quicker and more easily than any of my previous methods.
If you're a beginning or struggling intermediate-level harmonica player, Breakthrough Blues will help you take yourself seriously as a blues musician and performer.
By the time you finish the course you'll ...
Nail that classic blues sound. You'll sound like the real deal.
Have a ton of blues licks and solos in your back pocket ready to bust out at any time.
Hold your own and not feel embarrassed about getting your harmonica out in front of anyone.
Learn Real Authentic Blues
Harmonica is synonymous with the blues. And that's exactly what you'll learn. Real, honest-to-goodness blues in the style of some of the greats...
Why Do So Many Harmonica Players
Sound Bad?
Many harmonica players have the basics down: the single notes, a few bends, some hand technique ... But when it comes to performing they just don't sound any good.
When I first started playing harmonica around my friends and family, I felt awkward. After a year of practicing, I finally found the courage to play in a New York City subway station. When a man walked over to listen, I immediately stopped playing out of pure embarrassment. (I knew something was still missing, but I didn't know what it was).
Many students who come to me have experienced similar problems. Harmonica really is an easy instrument to play songs on … but it's a hard instrument to play with a killer blues tone.
So why do beginners, even those with basic technique down, sound bad? Why do they fail to play harmonica in a way that sounds souful, authoritative and engaging?
Two Ways to Sound Seriously Good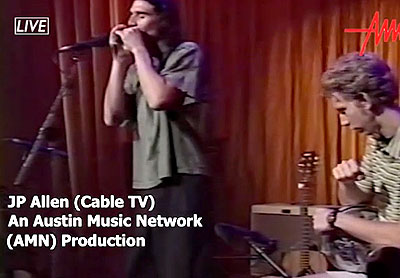 When I finally got good enough, I toured with my band.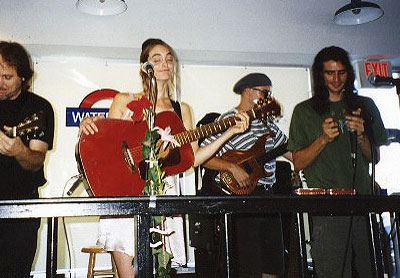 I also toured all over the world with Grammy nominated Abra Moore.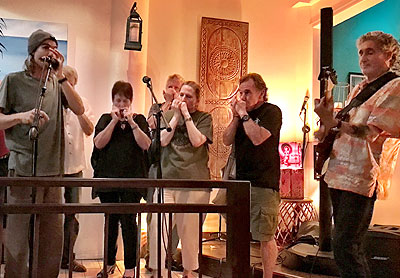 And I've helped aspiring musicians ever since!
I didn't get good enough or confident enough to play harmonica in public until I learned these two things ...
1. BUILD YOUR MUSCLE MEMORY. To learn specific blues techniques, you need to play them over and over and over... to the point where you have built the habit and muscle coordination to pull them off with absolute ease.
When you learn to drive a car, you feel clumsy and awkward at first. But with lessons and repetition you're soon able to drive well without even thinking about it. It's the same for harmonica blues techniques ... When you've practiced the techniques so they become second nature THAT'S the moment when you'll sound good.
But doing that practice, over and over, is tiresome and boring. Students often get bored and never put in the required reps to become competent. Many give up. Breakthrough Blues solves that problem.
2. LEARN TO HOLD YOUR OWN. My second epiphany was when I met harmonica teacher Hal Walker. Hal taught me a method that helped me more than any other thing.
The method helped me develop a rhythm and lead technique, so that I could hold my own. I became a virtual one-man band. This meant I didn't need to hide behind a guitarist to be confident performing any more.
It was like a lightbulb went on... The number #1 thing to do is to become self-reliant as a harmonica player. I weave this rhythm-and-lead method into Breakthrough Blues. By the time you've finished the course, you too will be able to hold your own as a soulful blues harmonica player.
Destination Blues
Think of Breakthrough Blues as a road trip, where the destination is blues. I'll guide you through that journey, every step of the way. All you need to do is hop aboard with your harmonica, and I'll get you right there. You'll go from someone who sounds just OK (or worse) to a blues harp player with confidence, authority and chops.
Destination...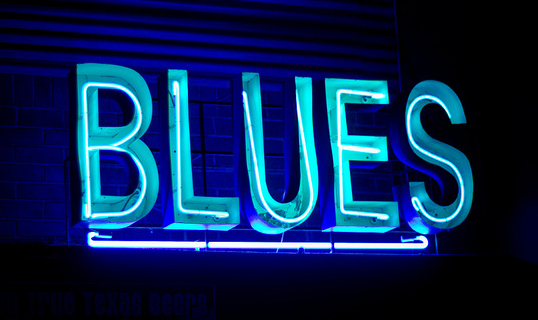 Just pop the video lessons on and play along. The lessons will walk you through the techniques, one by one, in a way that makes succeeding with blues harmonica foolproof.
I do this with my play-along method that repeats the necessary habits needed to build the skills to perform blues. But here's the difference...
With my lessons you won't get bored. I weave the required repetition into the lessons in a way that's almost unnoticeable. Instead of being bored, you'll actually have fun doing Breakthrough Blues. You'll be motivated. You'll learn quicker.
Rather than struggle, half-performing any of a gazillion different riffs, I'll teach you specific sure-shot licks and solos that advance your blues playing with each lesson, until you're sounding full-on badass. It's a fun, systematic process that delivers results.
Results, for Real
My goal with Breakthrough Blues is to get you good enough and confident enough to play on stage and with other musicians. Even if that's not something you aspire to, can you imagine knowing that you could, if you wanted to?! Many of my students have gone on to do just that ...
By the time you've completed Breakthrough Blues...
You'll be a confident blues harmonica player—you'll sound like the real deal.
When other people hear you come in, ripping and wailing on the four draw with that classic wah-wah sound, with added dirt and grit, they're going to take you seriously as a harmonica player.
Your ear will become finely tuned and you'll easily be able to discern between ok playing and polished badass playing (this is another fundamental for getting good). You'll have an armory of killer blues riffs and licks right there in your back pocket to whip out, anytime, any place.
You'll be able to play blues in the styles of Chicago blues, Delta blues, Detroit blues, and Texas blues.
The Complete Blues System
Over 28 Hours of Blues Lessons
Breakthrough Blues is not voodoo magic — it's an intelligently designed, meticulously crafted, blues harmonica system that will turbocharge your playing. Here's how:
Sure Shot Blues Licks & Solos
I focus on teaching students the bluesy, soulful riffs that I guarantee you'll be able to nail. I call these Sure Shot Licks. You'll also learn full showpiece 12-bar blues solos too. Think Billy Boy Arnold, Muddy Waters, Bo Diddley, Little Walter.
Techniques to Sculpt Your Tone
You'll learn specific techniques that will allow you to sculpt the sound coming out of your harmonica in a much more artistic, authoritative way, to get that distinctive blues sound. You'll learn two dozen techniques to achieve that, with a specific focus on the 3.5 essential techniques that guarantee you'll sound bluesy (I introduce these 3.5 techniques in the video at the top of this page. They include: hand wah, vibrato, quick bend up, and adding dirt).
Hold Your Own
Being able to hold your own while playing blues involves a skill set beyond basic technique. It requires an understanding of how to blend rhythm harmonica with lead harmonica. This is one of the secrets that'll propel your playing to the next level, perhaps more than anything else. You too can become your own one-man band ... you won't need a guitarist to prop up your playing.
Do the Reps, Without Getting Bored
After a long day, no one wants to slog through boring practice. Breakthrough Blues solves this with a fun play-along system. Just play along with the videos, and you'll be putting in the required reps without even realizing it. You won't feel overwhelmed. You'll feel motivated and energized with doable, bite-sized lessons.
A Comprehensive Method
I've been developing the Breakthrough Blues harmonica method over the better part of a decade. I've borrowed ideas from some of the best harmonica teachers on the planet. And I've distilled the very best of everything I have to offer you into one complete blues system.
What the Reviews Say
"...much more comprehensive than I originally expected. Very worthwhile! Great!! Excellent use of time. JP's method of teaching is very thorough and easy to understand. Wow! Major milestone with the completion of the 12-bar solo. Great progress. I'm glad to see JP is putting in challenges that can be worked on in the future, after I'm through the course. He explains that very well."
"JP teaches and passes on the techniques and texture that make playing the harp as musical and soulful as any instrument. He can teach someone to make the harp sing and talk to where no two harp players would be able to play exactly the same or to have a single harp player play any song the same way twice."
"I just stumbled onto your remarkable set of lessons that really do work! I love the more challenging things that you do in the later lessons, but you are telling your secrets! I am just starting out with the harmonica. It IS really great for the lungs. Your lessons have allowed me to "show off" some for my friends and family. I have always liked some bluesy rock and roll music, but thanks to you, a whole new world of true blues music has been opened up. The masters really rock! I love popping in a blues CD and just playing along. Sometimes it sounds really good! Thanks for all that you do."
"JP is a caring teacher that will take you from crawling to sprinting if you stick with it. There is so much material and it follows a progression that is easy to understand and gives a goal to reach. Bottom line is that if you follow this program, you will be playing the blues harp...you will accelerate 100 fold. The bonus sections are phenomenal too."
"Thank you JP for providing such simple and yet so powerfully effective blues harmonica techniques! You have a very warm and inviting approach to your teaching style and I truly enjoy learning from you. These new lessons you have provided are extremely user friendly. These are AWESOME lessons! Thank you, thank you, thank you!!!"
"Simply The Best! Thumbs up! I'm learning to pick up speed! Really admire how he breaks this material down, so most anyone can learn this method. JP's teaching style is spectacular, second to none. He breaks down the required skills for each competency into small increments, while incorporating fun at the same time. He uses a lot of the "show/tell/do" methodology - showing you how to conquer a skill, telling/explaining the concept, then having you do it - as many times as need be to succeed. So not only will you be learning to play some fabulous harp tunes, you'll be enjoying the learning experience at the same time."
Badass Blues Bonuses
Along with Breakthrough Blues, you'll also get these badass bonuses bundled with your order ...
Bluesify Your Melody
How to Make ANY Song Sound Cool
Jon Gindick kindly granted me a license to share Bluesify Your Melody with you. You'll get this additional bonus as an instant download with accompanying audios that are yours to keep. Read more about this awesome bonus below ...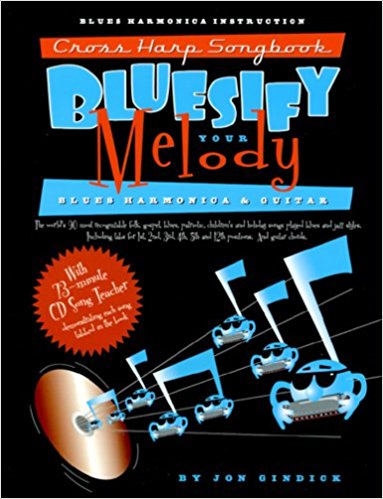 Bluesify Your Melody is a songbook by Jon Gindick, and it's genius. One of the best things you can do for yourself as a harmonica player is to convert simple melodies (played in 1st position) to the cross-harp blues position … and then apply bending and other blues techniques to "bluesify" the melody.
It'll teach you how to make literally any song sound like a cool blues tune. You'll never think of "Twinkle Twinkle Little Star" the same again! Check out some of the sample audios below, and you'll see exactly what I mean.
(This is just a sample of the 90 songs you'll get)
Will Wilde Blues Solo Masterclass
With Breakthrough Blues you'll learn a bunch of blues solos but also included is a masterclass lesson from Will Wilde. By the time you complete Breakthrough Blues you'll be ready to learn this very solo. Check it out ...
More Masterclass Lessons
You'll also get bonus lessons from some of the world's greatest harmonica players and teachers with these EXCLUSIVE lessons. (You can't get these videos anywhere else!)
Click a teacher to see a description for each bonus lesson included ...
"Wow! The bonus material itself is like a complete course, expanding on some of JP's lessons as well as adding some new information and techniques." Bill Yost
Is Breakthrough Blues for Me?
It IS for You...
If you've done my beginner course, Beginner to Boss, and you're looking for the next level harmonica playing then this is for you! (If you haven't done Beginner to Boss and are already an intermediate player I include a refresher module with this course to ensure all the core essential techniques are in place before we progress with the blues style).

If you're someone who's been noodling around with harmonica and is ready to learn some full-on 12-bar blues solos top to bottom.

If you like the idea of being able to hold your own as a one-man-band with a killer blues sound.
It's NOT for You...
If you're an absolute beginner who's struggling with single notes and can't play any songs at all, then this course probably isn't for you. If that sounds like you, you'd be better off going with my beginner course Beginner to Boss.

Breakthrough Blues is also not for advanced players. If you can easily bend all holes and rip out blues solos with the main blues techniques you don't need this course.

If you don't like blues music, then this is not the place for you. This course is full-on blues music, all the way.
How to Order
Getting your lessons and bonuses is secure, quick, and easy. Begin your badass blues journey seconds from now …
As soon as you complete your order, you'll get immediate online access to the complete Breakthrough Blues course, the Bluesify Your Melody eBook and audio tracks, plus all the bonus masterclass lessons.
Just load up the lessons on your computer, laptop, tablet, or mobile device, and you can get started, right away. This includes lifetime access, so you can do the lessons at your own pace and repeat them as often as you like.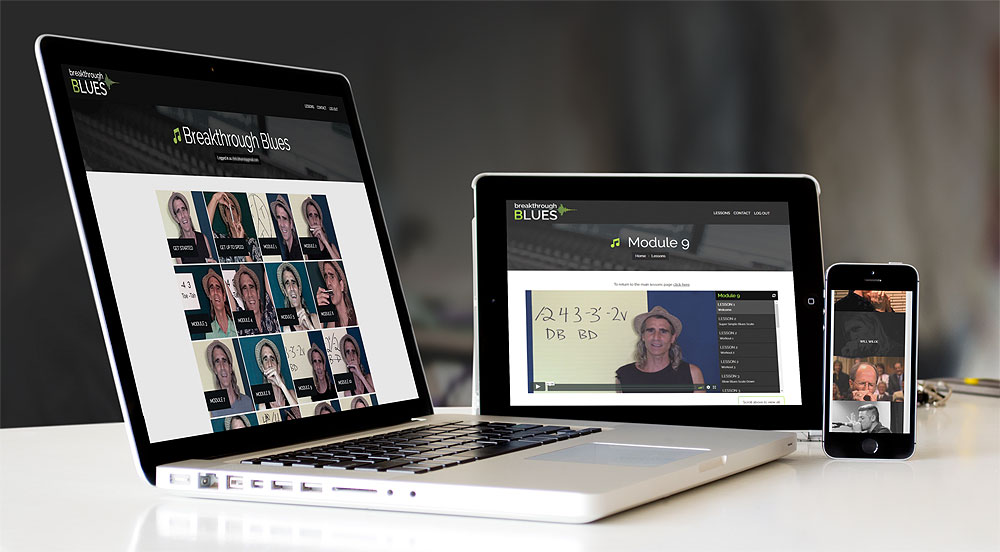 But talk is cheap. That's why Breakthrough Blues comes with a full 180 days money-back guarantee ...
180 Days Money-Back Guarantee
If there's any reason you're not 100% pumped with Breakthrough Blues, all you have to do is Contact Us Here or call our support team at 1-800-292-4963 within 180 days of your purchase and we'll give you a full refund, right away, no questions asked … and with a smile! :)
One-Time Payment
BREAKTHROUGH BLUES
28+ Hours of Blues Lessons
Bluesify Your Melody eBook
6 Hours of Bonus Lessons
180 Days Guarantee
Lifetime Online Access
ADD TO CART
Payment Plan
BREAKTHROUGH BLUES
28+ Hours of Blues Lessons
Bluesify Your Melody eBook
6 Hours of Bonus Lessons
180 Days Guarantee
Lifetime Online Access
ADD TO CART

What Other Teachers Say
"As one of the world's leading harmonica teachers, JP Allen has developed a unique way of leading novices across the all-important threshold that separates somebody who is THINKING about learning how to play the harmonica from somebody who is ACTUALLY playing the harmonica. I saw his gifts in action during the 'Harmonica Madness' event that we partnered on. A gentle, welcoming approach is unusual in the harmonica teaching world, but it enables him to connect with a wide range of students. There's only one harmonica.com: that's JP's world -- and yours, if you take the first step. What are you waiting for?"
"I've known JP Allen since our Northwestern University days of the mid-1980s. He's one of my favorite people in the world. His love of life brings me joy. His passion for sharing music and connecting with others inspires me. It's been fascinating to watch JP build a world-wide harmonica community through Harmonica.com. I appreciate the risks and challenges that he's faced in running his own business. I'm grateful for the generosity of spirit that he has shown in supporting my work as a teaching artist. I'm excited to witness JP Allen moving forward, spreading his Joy and his enthusiasm for life and music."
"I'm always thrilled to share my love of harmonica playing with people all over the world and equally excited to promote a love of learning about this amazing instrument. So, I'm delighted to see dedicated people like JP Allen helping to raise awareness and understanding about harmonica playing through harmonica.com, and I'm particularly excited to know that this platform reaches such a large, dedicated audience with a love for harmonica playing. I encourage everyone to explore, experiment and experience all that harmonica playing can do for you and your music. Happy harping!"
"Harmonica.com is one of the leading harmonica education websites today. JP's method takes it easy on the learner, building confidence by providing lessons that are easy to master. Because of this, he keeps the student from giving up too soon. This enables them to gain mastery via staying with harmonica for the long haul. I am proud of my association with JP Allen and Harmonica.com"
"I had the great pleasure of working with JP at his Hawaiian Harmonica Retreat and can attest that his passion and enthusiasm for working with students may only be surpassed by the kindness and respect he shows for all folks around him."
"JP was my very first harmonica instructor. He got me on the right track with my breathing which turned out to be the single most important and influential factor in the development of my playing. He made learning the harmonica "fun"!"
"JP has a solid method for beginning harmonica instruction and creates a nurturing environment for his students. If you're looking for a fun introduction into the harmonica, JP is a great person to start with."
"The main qualities that strike me about JP Allen are his enthusiasm for the harmonica and passion for teaching. He will fire you up to get practicing!"
"JP Allen is one of the world's most dedicated harmonica instructors. He makes the world a better place for people learning to play our wonderful little instrument."
Click the dots above to view more teacher reviews