Check out Dave here from Charlottesville. He's got a great groove going on, don't you think? He's got all the right gear here to go out and get some good experience, making a few bucks at the same time!
Dave's got a great little amplified sound using a battery-powered amp. You could do the same.
Another option is to just get out there and play acoustically with just you, your harmonica, and a hat (so you can get paid for practicing).
Playing acoustically is really the simplest solution. If you choose this route, it may help to use a higher-frequency harmonica (e.g., keys of Db, D, Eb, E, F or F#), because they have a bit more volume.
If you choose to get some gear and put together an amplified setup, here's a nice simple and economical option that will give you a solid and respectable harmonica tone (I don't sell most of the gear below, but I'm sure you can track it down).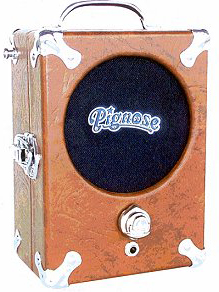 1. Battery-powered portable amp
The Pignose Legendary 7-100 does the job for a fair price.


2. Microphone
One of the mics I love is the Hohner 1490 Blues Blaster Mic with the volume knob.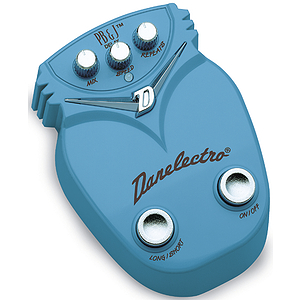 3. Digital delay pedal
The Danelectro DJ17 PB & J does a nice job for the price. It will add so much to your sound it's totally worth it. You'll be thrilled to discover that it's one of the secrets to getting that Chicago blues sound.
If the gear above seems too complicated, you'll probably have the most fun by just upgrading your harmonica collection and getting some "high-frequency" harmonicas.
That's basically the essentials, other than your phone with some backing tracks.
Maybe pile everything into a milk crate, and then use the milk crate to sit on. And of course a collection hat — because you never know … "CHA-CHING!"
When playing live in the beginning, you'll probably be happier if you keep it simple.
Remember, you want to be heard, but you don't want to be overwhelming. You should aim to be heard within about a 30 – 40 foot radius. That's where the people with coins will be.
Christelle Betheron from France is one of my favorites. With some practice you may be sounding like her one day!
Well, get your busking gear ready, and I'll see you on the street.
Please send me your busking harmonica videos!! Or any other busking tips?!? I'd love to hear from you, so leave me a comment below.