Meet JP Allen
It all began for JP when a close friend tragically died. JP found comfort in learning harmonica. This set JP on a path to become not only a recording artist, but to develop a teaching career spanning decades with a quick and simple approach to learning that made him one of the world's most popular harmonica teachers (catch up with JP here). His unique learning methods live on at Harmonica.com with Luke picking up the reins…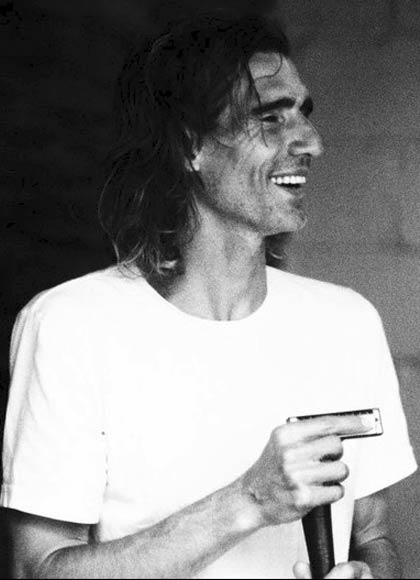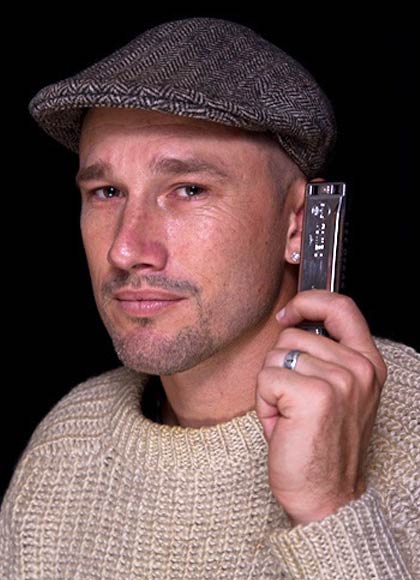 Meet Luke
Luke was one of over fifty harmonica teachers who were considered for the role of head honcho teacher at Harmonica.com. The fact Luke landed the gig tells you he knows a thing or two about the harp. Luke has taken JP's foolproof teaching methods and evolved them to the next level, which in 2021 culminated with the release of our brand new badass beginners' harmonica course.
Lots of People Love What We're Doing
Some of Our Recent Reviews (More Here)
David F.

I am having a blast with these lessons. They are building my confidence and although basic it is refreshing to be learning the correct way and to eliminate any bad habits beforehand. I am very pleased.
Lamar

Excellent instruction. Bite sized so I could work them into my day.
Johnny Anderson

Having a great time learning to play the harmonica with these lessons.
Kim Underhill

Great Job. Learning the harmonica has been on my bucket list since I was a young girl, but I was not successful in finding someone to teach, other than just blowing and hoping you sound good. Once I finish the beginner lessons, I have already decided to take the next ones available.
Ronny

Great, fun, and encouraging lessons. I would recommend them to anyone interested in learning to play the harmonica!
Varna Lofaro

Excellent service, great learning material, highly recommended.
John Bailey

Teaching sessions are GREAT! Enjoyable and manageable.

Changing How People Learn
Lessons That Work
More people quit learning an instrument than stick with it. Harmonica.com's mission is to flip the script. Our goal is to make it so anyone who wants to learn harmonica – and sound badass – will succeed.
Unique Teaching Methods
Our lessons are carefully crafted around 5 core principles:
Step-by-Step – no guessing what to learn next.
Bite-sized – Every lesson is doable.
Play-Along Method – No need to practice alone.
Real Songs – Boring drills? Nah, learn real songs.
Kick-ass Teacher – Luke won't bamboozle you with stuff above your level.
Satisfaction Guaranteed
We have complete confidence in our lessons ability to produce results for anyone, which is why all lessons are backed with a no-fuss 180-day money back guarantee. We're not happy unless you're happy.