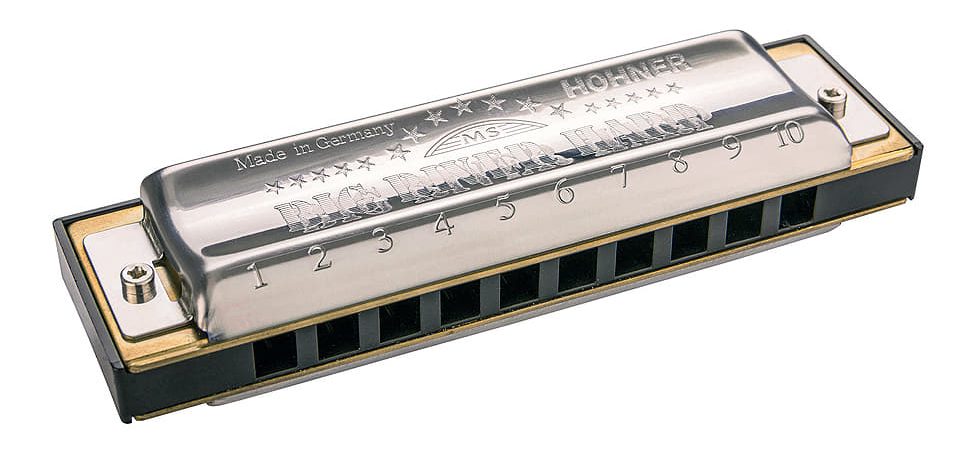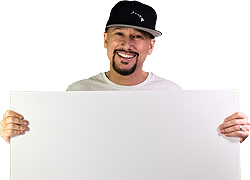 Features:
Black plastic comb with recessed reed plates
Concave covers and side vents.
20 MS reeds
0.9 mm brass reed plates
Made in Germany.
Is the Hohner Big River Harp Any Good?
The Hohner Big River Harp is a 10-hole harmonica that is basically the "old reliable" of the entire Hohner line. It is a comfortable harmonica with a great volume, which makes it perfect for anyone from a beginner playing with friends to a musician in a semi-professional band. While it's not a high-end model, it is widely considered to be one of the best in its price range. It has 10 holes and 20 reeds, which are designed to last for a long time. The simple construction also makes it easy to adjust. So, whether you want to play some backyard tunes or bar gigs, the Big River Harp won't let you down.
From the Manufacturer
Push it to the limit like Paul DeLay used to.
This consistently reliable workhorse combines the highest German quality standards at a more affordable price. A plastic combed, MS version of the Marine Band style harp, it is a great everyday companion you can also take to the stage, where it holds its own in blues, rock and country playing.
PROS
Reeds replaceable
Very good bang for the buck
CONS
Like all the M.S. Hohner harps with replaceable reeds…. absolute beginners will find it hard to learn to bend as the reeds are stiff. If you're a beginner and want to learn to bend and you want to try a Hohner harmonica best try the Hohner Special 20