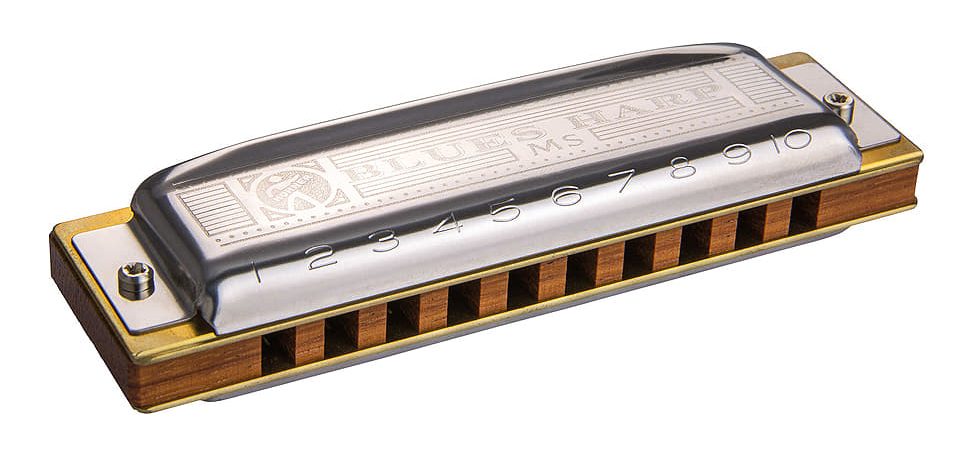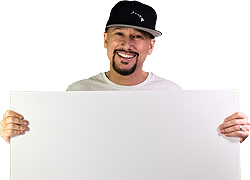 Features:
10 single holes
20 reeds
Length: 4 in.
Is the Hohner Blues Harp Any Good?
The Hohner Blues Harp is a 10-hole diatonic with a wood comb. So, if you prefer plastic or want a chromatic, you should avoid it. But, if you're looking for a good diatonic, it produces one of the best sounds among the diatonic harps that cost about the same amount. If features 20 reeds with brass reed plates. According to Hohner, the reeds are designed to be long-lasting, but some consumers say that the reeds actually need to be adjusted or replaced fairly often. Another problem is that the front of the reed plates has a bit of a lip, or sharp edge. So, this mouth harp should definitely be played carefully to avoid any cut lips.

From the Manufacturer
The name evokes the typical blues sound. It is a metaphor for whiskey bars, juke joints, and good times; synonymous with wide plains, open fields, and pilgrimage: The Blues Harp®. For over 50 years, the harmonica has shaped the sound of blues, rock, and sometimes even folk.
The Blues Harp® is designed for this specific blues sound, but thanks to the modular system it can easily be adjusted and changed to anything you want it to be – easy, quickly, at any time.
PROS
Replaceable reed
Solid construction
CONS
Like all the M.S. Hohner harps with replaceable reeds, absolute beginners may find it hard to learn to bend as the reeds are robust. If you're a beginner and want to learn to bend, you'd be better off starting out with the Hohner Special 20 which is also great for blues.