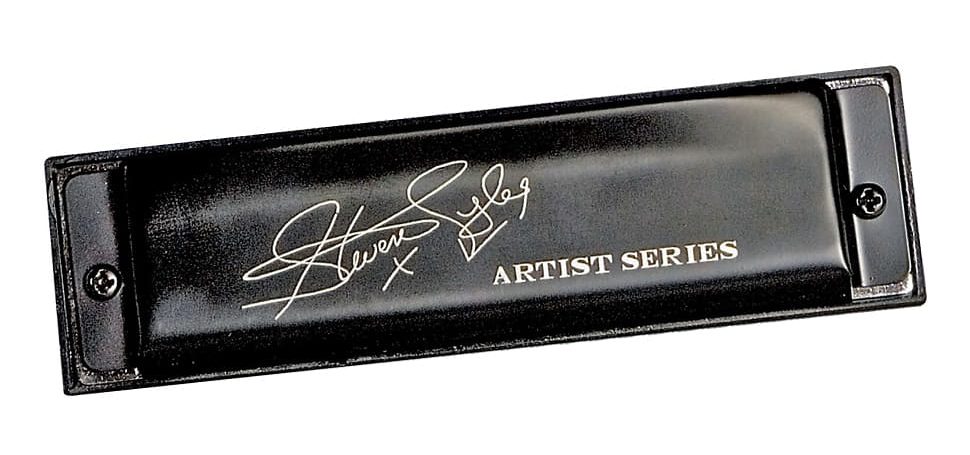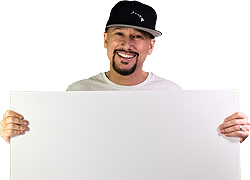 Features:
KEY OF A
10 Holes
20 Notes
Diatonic Harmonica
Comb: wood
Made in Germany
Is the Hohner Steven Tyler Signature Series Any Good?
The Hohner Steven Tyler is part of Hohner's Artist Series. It features the name of one of the most well-known musicians of all time. The Aerosmith frontman even helped to design this harmonica, which has a sleek black look reminiscent of the rock n' roll that he is famous for. Although it's a nice harmonica, it's mostly appropriate for fans of Steven Tyler or Aerosmith. The sound it produces and the general construction are almost identical to Hohner's Old Standby, which is significantly less expensive. So, there is really no reason to spend twice as much money on this Hohner unless you are a serious Steven Tyler collector.

From the Manufacturer
Steven Tyler worked very closely with Hohner to design the instrument to his exact specifications, in both looks and playability. His Signature Series harmonica features a custom combination of premium reed plates and silver styling. Packaged in a specially stylized gift box showcasing the harmonica (in the key of "A"), a black molded carrying case with custom artwork and signed photo of Steven Tyler. The perfect addition to any harmonica player's collection!
A limited number of these harmonicas have been manufactured and are currently being sold worldwide.
PROS
Nice sound
Sturdy construction
Good collector's item
CONS
Low value for the money because lower-priced harps can produce the same sound quality