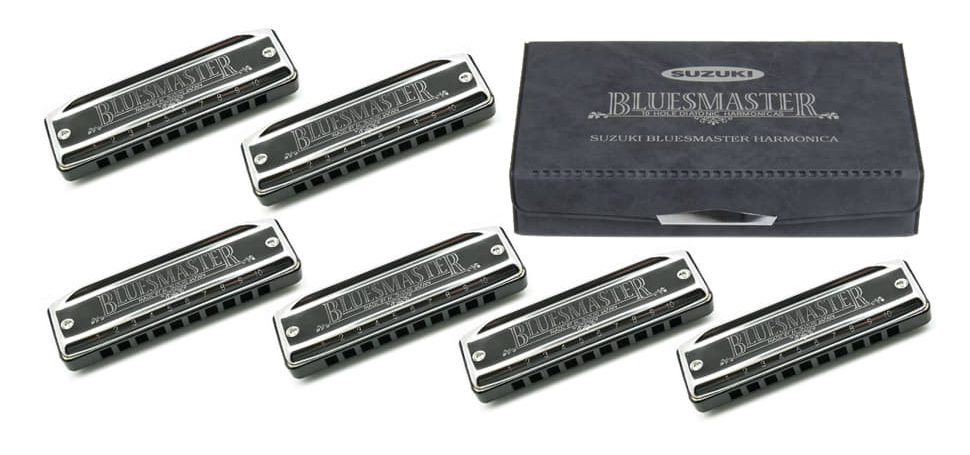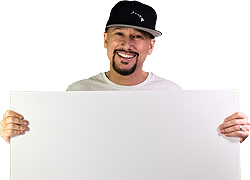 Features
Professional.
Ten Holes.
Diatonic Harmonica.
Is the Suzuki Bluesmaster Any Good?
The Suzuki Bluesmaster is a 10-hole diatonic harp. It has thin phosphor bronze reeds and a plastic comb. The stainless steel reed plates and covers give it a nice appearance, and they also help to give it a pleasant sound. In fact, although it's an affordable diatonic, it can really be used by beginners or professional musicians. It doesn't take much air to play each note, which means that it is useful in concert settings, as well as a nice learning tool for novice players. Another reason that this harp is so easy to play is that the comb and the cover plate line up perfectly. Other models have combs and cover plates that are different widths.
From the Manufacturer
This boxed set of Bluesmaster harmonicas gives the working musician the best of both worlds combining the affordability of the Folkmaster with our world renowned Promaster. Bluesmaster features our ultra thin, Phosphor Bronze laser tuned, bendable, reed system and smooth easy to handle polished stainless steel reed covers. This professional harmonica delivers superb sound projection and tonal clarity. The set includes a durable foam lined, divided case with a snap lock top that keeps your harmonicas together and positions your harps for easy access.
PROS
Good value for the money
Nice sound
CONS
Thin reeds may break easily, but can be replaced