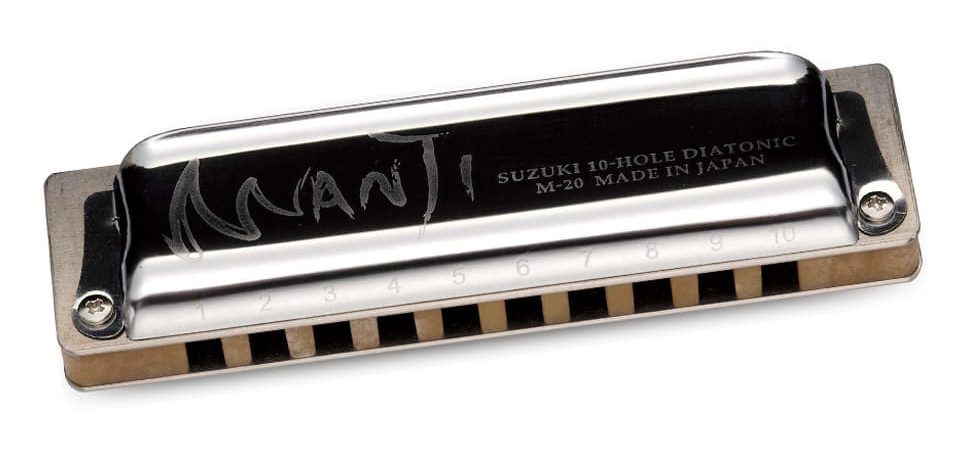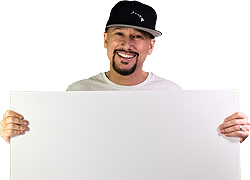 Features:
KEY OF C
Made in Japan
10 Holes
20 Notes
Diatonic Harmonica
Reeds: Phospor Bronze
Is the Suzuki Manji Any Good?
Verdict – The Suzki Manji is a well-made harmonica with a composite resin comb and Phosphor Bronze reeds, giving it excellent comfort, and a warm, dark tone, and making it the choice of pros such as Jason Ricci. The harmonica bears the namesake of the company's founder, Manji Suzuki who is in his 90's and still playing harmonica! However, it's price and the difficulty of playing and bending the draw 2 and draw 3 would make me think twice before purchasing this harmonica, especially for beginners. 4.2/5 Stars Total.
Bendability – The Suzki Manji bends really nicely in the top register. Great for 1st position blues playing. I docked it a star because I found the draw 2 and 3 a bit difficult to bend. 4/5 Stars.
Comfort – Comfort is the one of the areas that the Suzki Manji really excels. Not only does it feel great on the lips, it has rounded corners that make it very comfortable on the hands when holding it for a long time. 5/5 Stars.
Tone – The Suzuki Manji's Phospor Bronze reeds and composite resin comb give it a beautiful dark, warm tone. It sounds fantastic for chords as well as single notes. And similar to the Seydel 1847 Silver, it sounds great even when played very hard. 5/5 Stars.
Responsiveness – Again, great in the top register, but I was very disappointed to find draw 2 and draw 3 to be sluggish. It seemed like I needed to use more air than on other holes to get these holes to sound, and even then they did not respond as quickly as I would have liked. I checked some forums and saw that some other people had experienced the same thing. 3/5 Stars.
Looks – Absolutely gorgeous. I love the color and texture of the resin comb. This harmonica is a looker for sure. 5/5 Stars.
Durability/Fixability – I've heard from some pros that these harmonicas are durable. The resin comb will not be susceptible to any of the swelling, splintering, or cracking that wood comb could be over time. The cover plates are attached with screws which should make this harmonica easy to fix/tune. And the phosphor bronze reeds may be more durable than the more commonly made brass reeds.
From the Manufacturer
Advanced technology and functional beauty are combined in this stunning 10 hole diatonic harmonica, the all-new Suzuki MANJI Harmonica. This revolutionary new diatonic harmonica is named after Mr. Manji Suzuki, the company's founder – now in his mid 80s, but still very much in charge. He started with a single hand-built model 70 years ago, and has built Suzuki up into one of the world's premier harmonica manufacturers. Harmonicas are Mr. Suzuki's passion and his life's work. The fact he is putting his own name on the MANJI Harmonica is because those 70 years of dedication to perfection are condensed in this one impressive instrument. He is convinced that it will come to be regarded as one of the best harmonicas of the 21st century.
CONS
Sluggish responsiveness on some notes