There are many harmonica players who are not just great at harmonica, but at singing as well. Here are probably the most outstanding musicians, who sing in genres like rock, blues, Americana and soul AND crush it at harp.
Guy Forsyth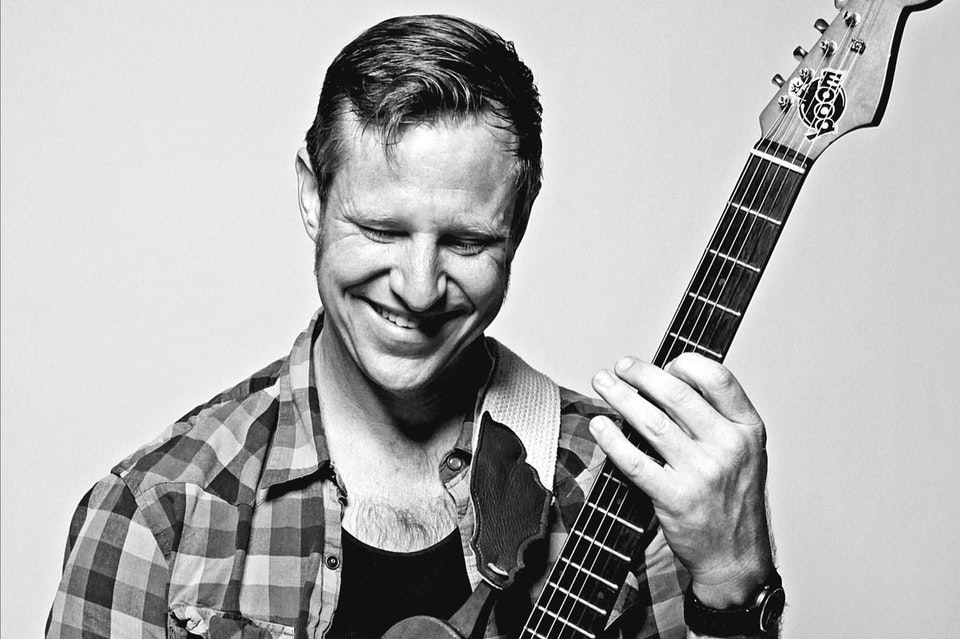 Guy Forsyth is an Austin, Texas-based musician, singer, harmonica player, storyteller and songwriter.
Forsyth is a one-of-a-kind original. He not only writes and sings his own songs, but tells the stories behind their inspiration.
Over the years, Forsyth's music has been featured, both live and recorded, in favored pubs and bars of Austin, and movies, such as Waking Life (show) and Hands on a Hard Body (show). He has been on tour nationwide and internationally, from festivals to shared stage time with BB King, Ray Charles, Ben Harper, and John Hammond.
John Németh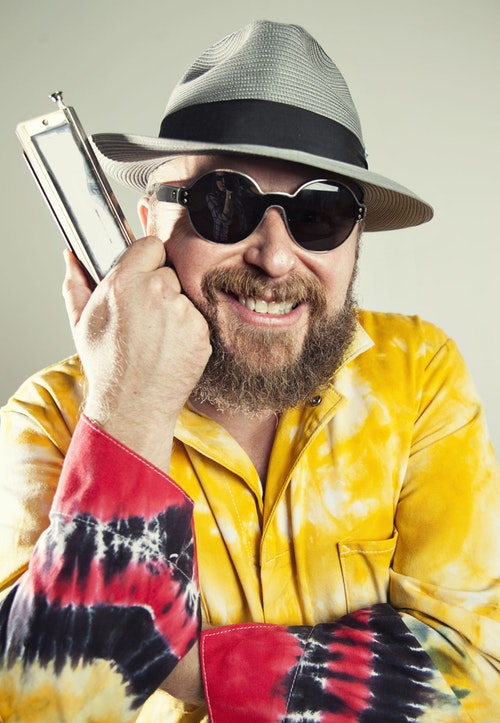 Drawing from his strong influences in blues and R&B, as well as contemporary sounds in hip hop and rock & roll, John creates music that is personal as well as universal. John's songs are groove- and melody-driven, laced with thoughtful lyrics and nuanced humor. Németh's striking tenor vocals are wide-ranged and powerful and it has drawn comparisons to soul singers from O.V. Wright to James Brown. Németh is also a very accomplished harmonica player, who plays in various diatonic positions as well as on a chromatic harmonica. What he plays are largely horn lines, trumpet-like staccato blasts that serve to create dramatic, dynamic shifts, tension and release, all in service to the song.
Paul Butterfield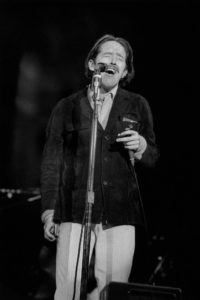 Paul Butterfield was the first white harmonica player to develop a style original and powerful enough to place him in the pantheon of true blues greats. It's impossible to overestimate the importance of the doors Butterfield opened: before he came to prominence, white American musicians treated the blues with cautious respect, afraid of coming off as inauthentic. Not only did Butterfield clear the way for white musicians to build upon blues tradition, but his storming sound brought electric Chicago blues to white audiences.
His initial recordings from the mid-60s were eclectic, groundbreaking offerings that fused electric blues with rock & roll, psychedelia, jazz, and even Indian classical music.
Little John Chrisley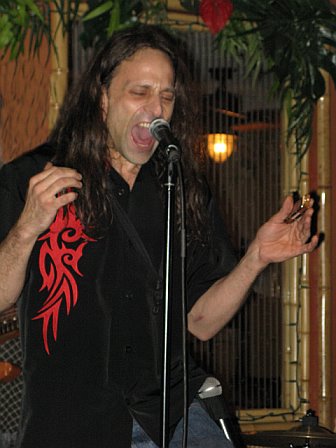 Little John Chrisley is a seasoned blues veteran. You may not be familiar with his name but he has played with some of the world's greatest rock and blues artists including Robert Cray, Buddy Guy, Junior Wells, and others. He is a multi-instrumentalist, but is best known for his harmonica skills. Little John Chrisley has said that it was the great bluesman Muddy Waters who gave him a love for the music.
Little John has a wide-ranged, powerful voice and plays great chops on the harmonica.
Sugar Blue
Grammy Award-winning harmonica virtuoso Sugar Blue is not your typical bluesman…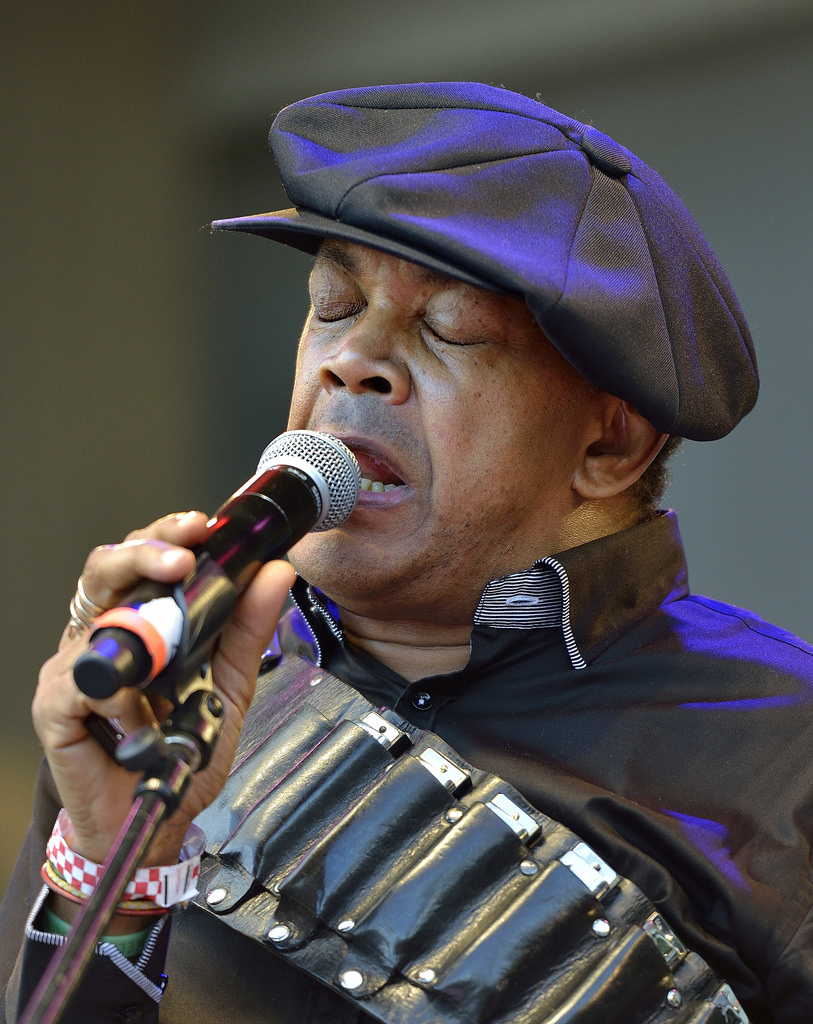 Blue has an ultra-modern blues style and sound that is instantly recognizable as his own, where you can hear the influences of Stevie Wonder, Bob Dylan and jazz players like Dexter Gordon and Lester Young.
Sugar Blue began his career as a street musician and made his first recordings with legendary blues figures Brownie McGhee and Roosevelt Sykes.
He sat in with Fats Domino, Ray Charles, and Jerry Lee Lewis, recorded with musicians ranging from Willie Dixon to Stan Getz, Frank Zappa and Bob Dylan, and he's perhaps best known for his signature riff and solo on the Rolling Stones' hit Miss You.
Steven Tyler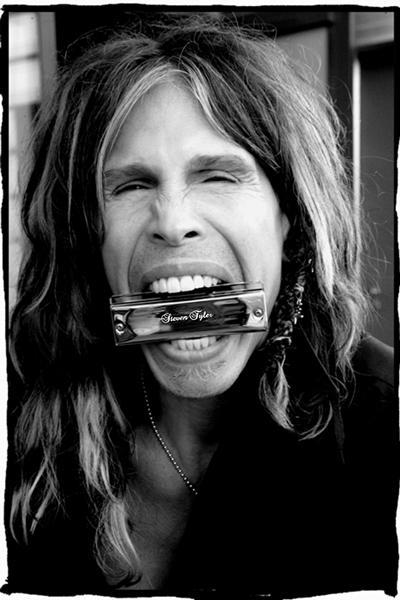 Born on March 26, 1948, Steven Tyler took up drums and singing before becoming the fabulous leader of the rock band Aerosmith. The group would enjoy major chart success with hits like Dream On, Walk This Way, Love in an Elevator and I Don't Want to Miss a Thing, having more than four decades worth of staying power.
Steven has a simple but determined style of harmonica playing; his tone is clean and the spots for harmonica playing in the songs are chosen very carefully.
You can hear his harmonica in songs like Pink, Cryin, Aerosmith's version of Stop Messin Around, Fever, One Way Street and more…
Steven also has a Hohner signature harmonica.
Now here are three more rock singers that also play harmonica:
Ian Gillan
Ian was one of the foremost vocalists of the heavy metal style of rock that emerged in the 1970s, earning his greatest renown as a member of Deep Purple.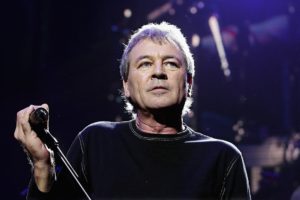 Mick Jagger
As the lead singer of the Rolling Stones, Mick Jagger has become a rock legend for his gritty blues driven songs and charismatic stage presence. He developed an interest in American blues and R&B music at an early age, collecting records from the likes of Muddy Waters and Howlin' Wolf.
JP Allen has a blues harmonica lesson for your C harmonica that combines the harmonica theme from "Muddy Water's Manish Boy and Bo Diddley's I'm A Man."
Check out his Free Blues Lick Harmonica Lesson.
Robert Plant
Led Zeppelin singer and lyricist, who's regarded as one of the greatest vocalists in the history of rock music.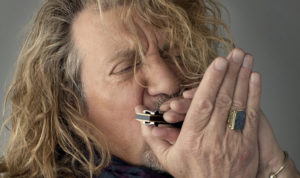 Interesting fact: both Robert Plant and Ian Gillan were influenced by Elvis Presley in the early age.
Think there are more singers worth mentioning? Write down in the comments about it