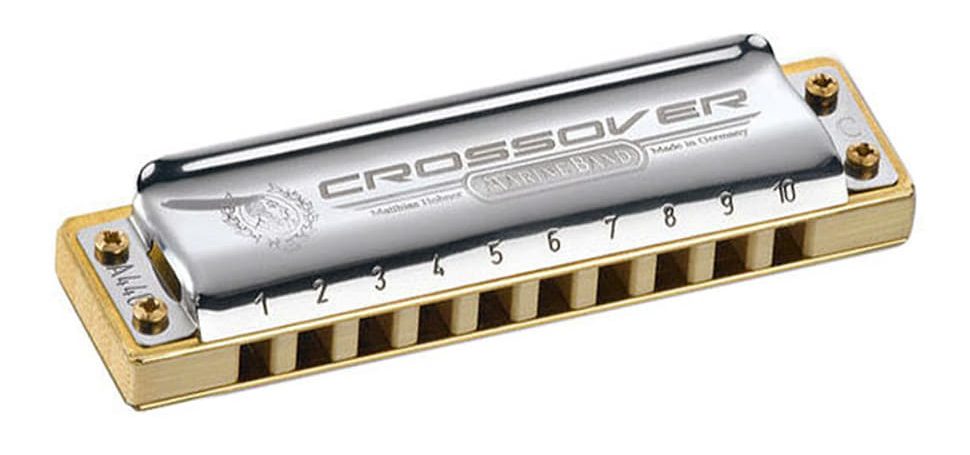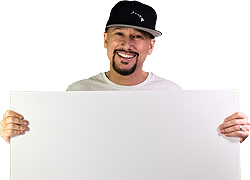 Is the Hohner Crossover Marine Band Any Good?
Harmonica.com's #1 ranked harmonica for advanced intermediate and professional harmonica players!

Overall Rating is 4.6 out of 5 Stars – The Hohner Crossover is a high quality instrument offered at a high price. The triple-lacquered bamboo comb and brass reed plate give it a beautiful bright tone and excellent durability, making it the choice of pros such as Dennis Gruenling. Obviously, this is not the instrument to get if you are on a tight budget! But if you are the sort of person who likes to have the best, you will not be disappointed with this harmonica.
Bendability is 5 out of 5 Stars – This harmonica is incredibly easy to bend. I find it easy to control the bends with great precision. This baby bends like a champ!
Comfort is 5 out of 5 Stars – Of all the harmonicas that I've reviewed, the Hohner Crossover is one of the most comfortable. The Crossover's triple-lacquered bamboo comb is smooth on the lips the same way that plastic would be, and Hohner even thought to round the corners making it comfortable to hold for long periods of time.
Tone is 4 out of 5 Stars – The tone of this harmonica is bright and beautiful. On the spectrum of brightness, the Special 20 is the darkest, the Marine Band is in the middle, and this Crossover is the brightest. Personally, it's a little bright for me. But if you're looking for a brighter tone to cut through dense mixes with more ease, this may be just the solution.
Responsiveness is 5 out of 5 Stars – Perfect. Responds exactly as I would hope form hole 1 to 10. Very easy to play fast passages on this instrument.
Looks are 4 out of 5 Stars – This harmonica is really gorgeous. I love the almost iridescent look of the bamboo. I dock it one star only because of the key label issue. For me, a little engraving of the key on the cover plate is useless. I need to be able to see keys quickly and easily in a dark club. Can we get some better key labels Hohner?
Durability/Fixability – I think bamboo is the most waterproof wood, and then with a triple-coat of lacquer, I highly doubt that the comb would ever swell, splinter or crack, regardless of it's exposure to moisture. Plus it comes with a zippered case created to keep dust out while letting excess moisture escape. The screws on the cover plates should make it easy to fix/tune.
From the Manufacturer
With the Crossover we have expanded the Marine Band series to introduce a new, top-of-the-line professional quality instrument for the discerning player in modern blues, rock, jazz, soul or funk. The revolutionary laminated bamboo comb (patent pending) is completely sealed, making it water repellent and exceptionally stable. In combination with the screw together assembly the Crossover is extremely airtight, with fast, even response and a raspy, powerful sound which is exceptionally well suited to amplified playing as well as acoustic styles. The modern compromise tuning is ideal for single note playing in different positions in contemporary blues, rock, jazz, soul, funk, while still ensuring a full chord sound, making the Crossover an optimal addition to the great Marine Band range.
Features
KEY OF C
10 Holes
20 Notes
Diatonic Harmonica in C
Reedplates: Brass 0.9 mm
Comb: Sealed Bamboo
Made in Germany
PROS
Great harmonica for blues
Great for bending. You'll be happy with this harmonica if you're game to spend a bit more than the Lee Oskar or the Hohner Special 20.
CONS
No major cons. This is a spectacular harmonica.