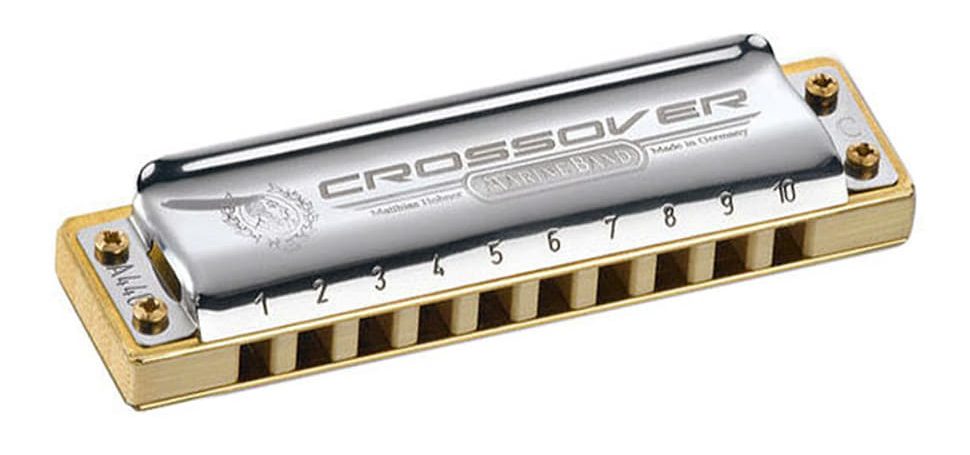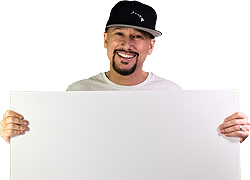 ★★★★★
Features
KEY OF C
10 Holes
20 Notes
Diatonic Harmonica in C
Reedplates: brass 0.9 mm
Comb: sealed bamboo
Made in Germany
Is the Hohner Crossover Marine Band Any Good?
Harmonica.com's #1 ranked harmonica for advanced intermediate and professional harmonica players!

The Hohner Marine Band Crossover is a fantastic diatonic harmonica for the price. Like others in Hohner's Marine Band line, it is solidly constructed and built to stand up to a vigorous workout. It is assembled with screws, making it easy for serious musicians to open up and tweak to their liking. One of the most unique things about the Hohner Crossover is its patented laminated bamboo comb. Not only does it produce a great sound, but it will definitely appeal to any environmentally friendly musicians out there. This harmonica is designed for the kind of easy note bending necessary for anything from jazz and blues to funk music.
From the Manufacturer
With the Crossover we have expanded the Marine Band series to introduce a new, top-of-the-line professional quality instrument for the discerning player in modern blues, rock, jazz, soul or funk. The revolutionary laminated bamboo comb (patent pending) is completely sealed, making it water repellent and exceptionally stable. In combination with the screw together assembly the Crossover is extremely airtight, with fast, even response and a raspy, powerful sound which is exceptionally well suited to amplified playing as well as acoustic styles. The modern compromise tuning is ideal for single note playing in different positions in contemporary blues, rock, jazz, soul, funk, while still ensuring a full chord sound, making the Crossover an optimal addition to the great Marine Band range.
PROS
Great harmonica for blues
Great for learning to bend. If you're game to spend a bit more than the Lee Oskar or the Hohner Special 20 you'll be happy with this harmonica.
CONS
No cons. This is a spectacular harmonica.