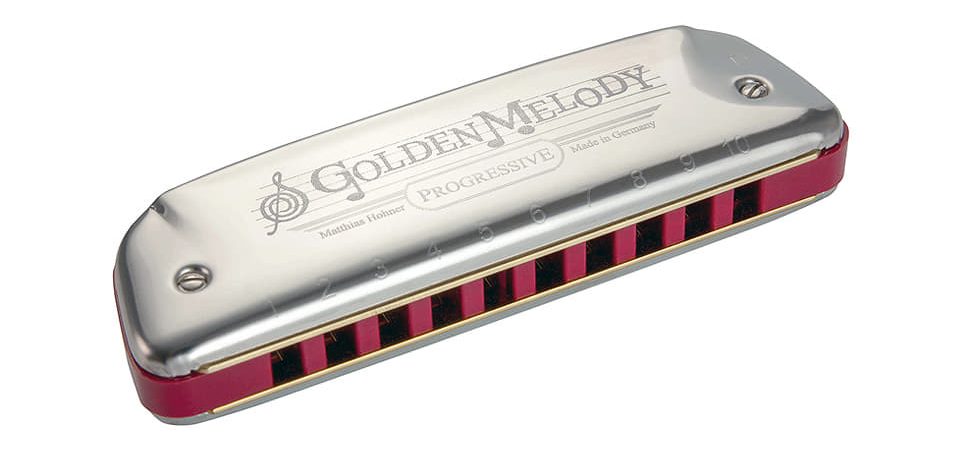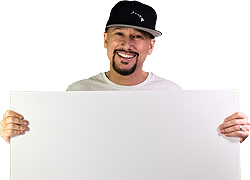 Features:
10-hole diatonic harmonica
Key of C
Comb: Plastic; red
Includes a protective storage case
Is the Hohner Golden Melody Any Good?
Verdict – The Hohner Golden Melody is one of my favorites of the Hohner harmonicas. Like the Lee Oskar's, it's tuned to equal temperament, so that single notes in any position will sound in tune, making it a favorite of gospel, bluegrass, and jazz players, including harmonica virtuoso Howard Levy. On the other hand, if you're playing a lot of chords, you might choose a Special 20 or a Rocket, for a sweeter sound. But the Golden Melody is incredibly responsive, easy to bend, and comfy, and it's smaller design makes it a great choice for players with smaller hands. 4.8/5 Stars
Bendability – This harmonica is incredibly easy to bend. And I find it easy to control the bends with great precision. This baby bends like a champ! 5/5 Stars.
Comfort – Even though this harmonica doesn't have recessed reed plates like the Special 20 and Lee Oskar, its plastic comb and rounded comfort plates make it a very comfortable harmonica on the lips and hands. And if you have very small hands, this might be a great choice for you. 5/5 Stars.
Tone – The tone of this harmonica is dark and beautiful. Again, it's especially awesome if you're playing lots of single notes. 5/5 Stars
Responsiveness – Perfect. Responds exactly as I would hope from hole 1 to 10. Very easy to play fast passages on this instrument. 5/5 Stars.
Looks – Its shape gives it a cool retro look, and the red comb also sets it apart from the pack. The key label would not be easy to read in a club, so I dock it a star. 4/5 Stars.
Durability/Fixability – The plastic comb is not susceptible to any of the swelling or splintering that a wood comb could do over time. Like the Special 20 and Marine Band, it comes in a plastic box to protect it if you don't have a case. And only 2 flat head screws per cover plate should make it pretty easy to take apart to clean or fix.
PROS
Wonderful for playing melodies.
Reeds can be offset to make it a great overblowing harp.
Nice for learning to bend.
CONS
No real cons on this harp. Although, you might consider getting a Lee Oskar instead, especially if you're a beginner!