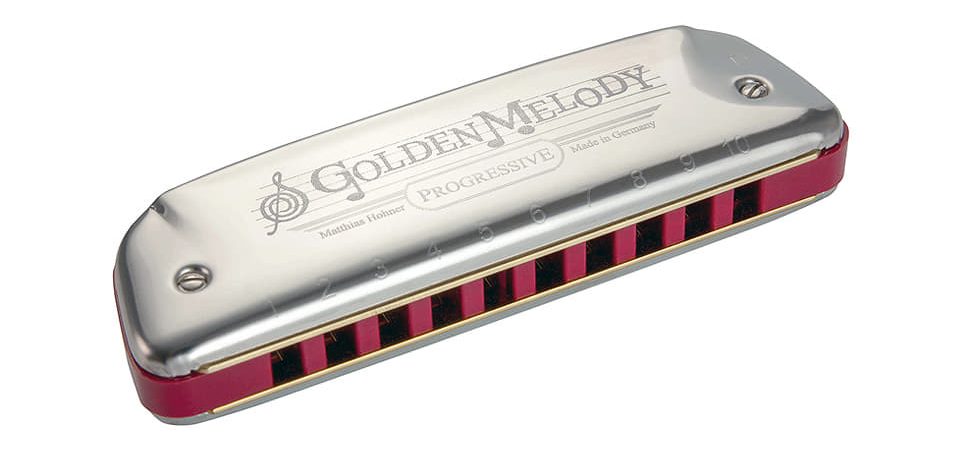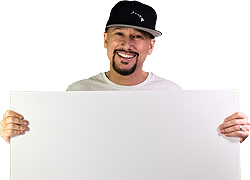 Features:
Reeds: 20
Reedplates: Brass; 0.9 mm
Comb: Plastic; red
Length in cm: approx. 10.0
Is the Hohner Golden Melody Any Good?
The Hohner Golden Melody is unique among the Hohner harmonicas because it is their only diatonic model that uses a tuning method called equal tempering. That type of tuning makes playing melodies much easier. Another fun thing about the Golden Melody is that it has a red plastic comb and full length covers, giving it a retro look. Even though this harmonica has a retro look, there's nothing retro about how it works. Hohner has used the best components to create a reliable harmonica with a good volume and a fast response time. It's perfect for beginners that are a little more on the serious side.
From the Manufacturer
Smooth, rounded corners fit nicely into the palm of your hand as you play this harmonica, the favorite of great harpists such as Pierre Lacocque (Mississippi Heat) and Carlos Del Junco. This unique design coupled with an air tight, dark red, plastic body sets this 10-hole instrument apart. The Golden Melody has equal temperament tuning for melody playing, which makes it a natural for Country Music, but it can still bring down the house on blues and rock numbers.
PROS
Wonderful for playing melodies
Reeds can be offset to make it a great overblowing harp
Nice for learning to bend
CONS
No real cons on this harp. Although, if you're a beginner you might also consider getting a Lee Oskar.