When Lee Sankey left a dispiriting music class as a kid he never thought he'd pick up an instrument again. Music, however, has a way of finding people.
Sankey stumbled upon a James Hunter show in England in the late 1980s and quickly became obsessed with the harmonica, sometimes practicing for up to eight hours a day. After graduating from college in 1993, he toured with Alannah Myles and later released two albums and an EP.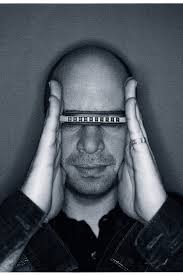 Sankey stepped away from touring in 2004 to focus on his business career and has since pursued music through other venues. He's also become a noted harmonica teacher online, offering tutorials on tongue blocking and extensive Vimeo classes on mastering country harmonica playing.
His latest project might be his most ambitious: a roughly five-hour Vimeo course teaching the fundamentals of blues harmonica timing from the ground up. He talked to us about why time is the critical component of harmonica mastery.
How Did You Fall in Love With the Harmonica?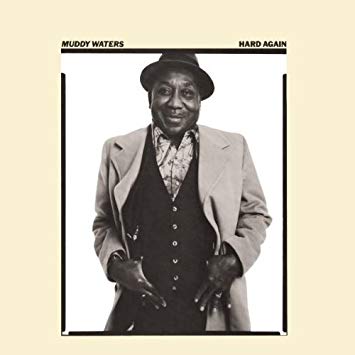 It was a complete accident. I started playing in October 1988. I was never into music in school and had a bad experience with it. I left with the impression that I was tone deaf and couldn't play anything. I never harbored any aspirations to play an instrument. Later, there was a Levi's advertisement that featured Mannish Boy in the late 1980s, with a guy getting undressed in a laundromat. I was like, "What is that?" I found the track was on the album Hard Again which had Muddy Waters with James Cotton on harmonica. I played the song constantly. I remember being on a bus after having the tape a month and I hadn't heard another song. I didn't have enough battery to keep rewinding and, as it turns out, Mannish Boy was actually the worst track on the album. What really stuck out to me about the record was the harmonica. Because of my experience in school, I never thought I'd be playing it.
So When Did You Decide That You Had to Play It?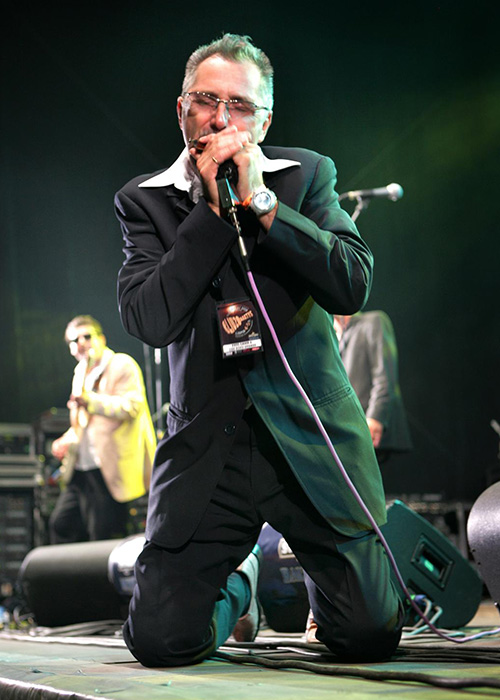 An ex-girlfriend in college said that she'd seen this great band and I should check them out. Going to that concert changed my life. It was a guy who now plays under his real name, which is James Hunter. He's probably one of the UK's best R&B singers. At the time, he was playing under the name Howlin' Wilf. He had a great voice and was a brilliant guitar player and a good harp player. I walked into this club in October 1988 and he was playing (harmonica) through a Fender Champ and I knew then I had to play. I bought a harmonica the next day and never looked back. From there, I started following James Hunter around. One night he was playing with Paul Lamb & The King Snakes. Paul is a harp player's harp player and was playing that West Coast sound. We became friends. I asked if he'd give me some lessons and we kept in touch. He was such a massive influence.
How Long Was It Before You Felt Like You Could Put Yourself Out There? a Few Years?
Much less. Everyone's journey is different. I loved the instrument and loved practicing. I was playing like six to eight hours a day. I would play all weekend, at lunch, all evening. Since I was in college, I met some people and we'd jam together, so I was playing with other musicians after a month. I was terrible and had no idea what I was doing. It was a combination of being naive and having a good time that allowed me to progress. I was playing after about three months and doing things like playing in the wrong key. But people were helpful and I gradually figured it out. Once I started to get some basics down, my progression was pretty rapid. I won a National Harmonica League competition after I'd been playing about four years.
You Have a Close Identification With Country Styles and Rhythmic Harmonica Playing. When Did That Become a Part of Your Journey?
I picked that up through Paul. Anyone who gets into the harmonica will hear a fox chase or a country rhythm. Some people think of it as a party trick and not a style to embrace. But I loved playing that Sonny Terry style as well as chromatic harp or Chicago style. The difference with country style is there is a certain attack. With the country style, you need to get the reeds bouncing and you need to make the sound much sweeter. Paul always told me you didn't need to tear into the harp with that style. I put in a lot of work on that! Someone can tell you what to do but then you need to go off and do it yourself.
When Did You Start Thinking About How Time Is Such a Critical Element of Playing?
That's a tough question because I learned through experimentation and getting tips and help from Paul. I was attracted to Little Walter like everyone else and spend hundreds if not thousands of hours playing along to players like that. Pretty soon it's evident that everyone is playing with the same notes. So why is it that some people sound absolutely sensational? How do some players have their own voice? There are a lot of great players out there but very few people have their own voice. Tone is one component but phrasing and timing is huge. The things that always blew me away weren't the flashy licks but the one or two notes placed perfectly.
Something like Rocker where Little Walter is playing a few notes or phrases… what makes it so interesting is how he plays with timing and dynamics.
Exactly. The most important thing is that the harmonica can be played alone without any backing. Players like Kim Wilson have their own groove and pocket… even if you take the band away, they are so in the pocket that it works. I liked that energy and sound. After I'd been playing about two years, I'd play at a folk club and people would sit in a circle. Each person would play a line at a time. You could not do that with just some licks. I'd play on my own with no backing. I'd also go to gigs uninvited and ask if I could play during the break to the crowd. Thinking back I didn't know what the hell I was doing (laughs).
Did You Think That Was Missing in a Lot of Contemporary Players… the Ability to Hold a Groove?
Totally. Where I tried to differentiate my playing, and what I liked about Paul's playing, was the ability to hold a groove on his own. I continue to be amazed that I meet players at festivals and events. I ask them to play a 12-bar alone and a lot of them can't do it. It's not that they don't have the ability; it's that they are working on the wrong things. Some people have to work on time more than others and some have a natural feel for it. But I think it's the most underdeveloped facet of playing. Time is fundamental to music. We're all working with the same set of notes so there is a choice and order, but the things like distances and how long you hold them matter the most. A lot of players think about melodic complexity and don't think about the timing of notes. If you're an amatuer player with a day job and you can't play six hours a day and you might play at loud jam sessions. When you play at home, it's playing to a jam track. So some of this might get missed.
When I Hear Players Do These Things – Create Something With Just a Few Notes – I Find It Incredibly Exciting.
Let's say you set up a groove for a 12 bar. What makes it interesting is the ability to improvise and still keep the structure at the same time. You can take two or three notes and do something amazing. The reason I got excited about this course is that there's never been a method to go through and help players with these concepts. It doesn't cover everything but I think it's really solid.
What Was the Genesis for Trying to Bring All of This Together in One Course?
It was mainly that I didn't see anyone covering it and, like I mentioned, seeing players with potential who could take it to the next level with better timing. I just started thinking about how to approach these concepts and turn it into lessons.
Timing Is One of the Big Tickets to Mastery, Right?
Absolutely. It's huge.
What Else Should Players Be Doing, Listening to and Thinking About When They Work on Timing?
It ultimately depends what turns you on. If you only listen to harmonica-based music, it's going to be limiting. Try to listen to other instruments and think about the placement of the notes. Take time to listen to a bass line and see if it's swinging or not. Listen to a piano solo and concentrate on the timing and phrasing. I'd encourage anyone who wants to improvise to listen to some jazz. Kind Of Blue by Miles Davis is such a beautiful piece of music. Think about someone like James Brown's music and wonder why it's so funky. Also, try to incorporate some solo playing into your practice routine. Try to hold a groove. You don't need to be vamping like a country style. You can try a shuffle or something simple. Just incorporate that into your practice. The other thing to do is learn to count yourself in. So many players don't do that. Counting yourself in helps you get comfortable with the time signature. That makes such a huge difference.
What About the Instrument Are You Still Passionate About?
Everything! I fundamentally love the sound and have worked very hard to have my own voice. I love the tone of the instrument and still feel I have so much to learn. There is so much possibility there, and what keeps me excited is knowing how far I have to go on the journey. I am still learning new things all the time, still. The act of playing is almost spiritual.
Learn more about Lee Sankey here: http://www.leesankey.com/music