Who's the king of chromatic harmonica? Alex Paclin's here to give you his take on who he thinks is the real deal….
Stevie Wonder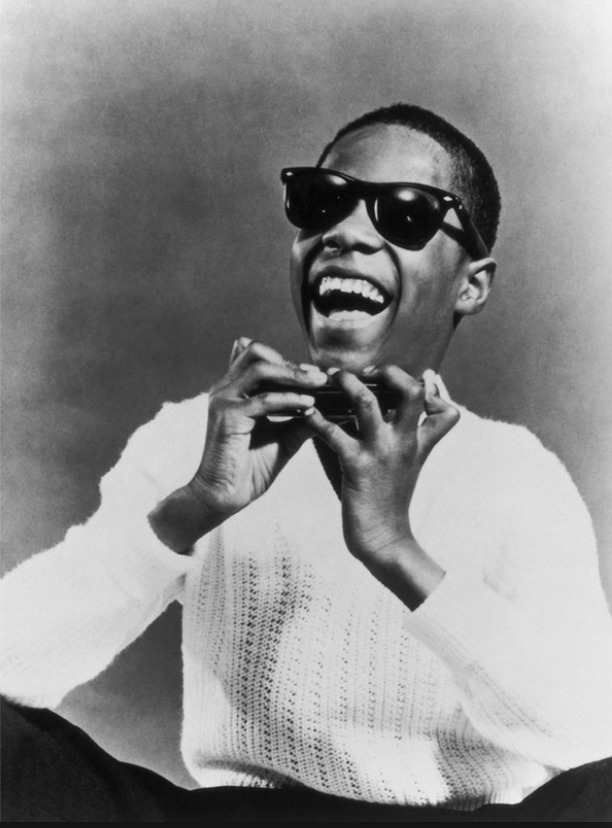 A child prodigy, Wonder is considered to be one of the most successful musical performers of the late 20th century. He has recorded more than 30 U.S. top 10 hits and received 25 Grammy Awards, one of the most-awarded male solo artists, and has sold over 100 million records worldwide, making him one of the top 60 best-selling music artists.
He is also known for his distinctive style of harmonica playing — funky rhythm feel, crying-like bends and beautiful vibrato. Stevie endorses Huang harmonicas and plays a custom-built chromatic designed by Cham-Ber Huang himself. The harmonica is micro-adjusted to the slightest of Stevie's whims.
You can hear Stevie Wonder's harmonica in songs like I Was Made to Love Her, For Once in My Life, Isn't She Lovely?, As If You Read My Mind, We Can Work it Out, Too High,Send One Your Love, and also the songs of some other artists like I Feel For You (Chaka Khan), There Must Be an Angel (Eurhythmics) and Brand New Day (Sting).
Toots Thielemans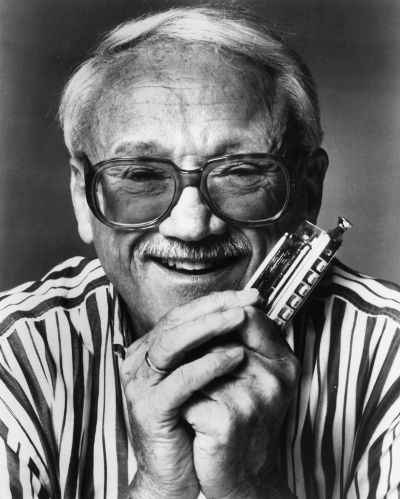 Born in Belgium, Toots Thielemans is one of the most legendary harmonica players. He introduced the chromatic harmonica to the world as a jazz instrument.
Toots shared the bandstand with Charlie Parker, Benny Goodman, Oscar Peterson, Miles Davis and was in great demand on pop records (including many dates with Quincy Jones) and as a jazz soloist. He's heard on numerous movie soundtracks including Breakfast at Tiffany's and Midnight Cowboy and also on the opening theme of television's Sesame Street.
Interesting fact, that in 1959, when The Beatles were yet unknown, John Lennon noticed Toots playing a Rickenbacker guitar during his performance with the George Shearing Quintet. Lennon was impressed and felt he had to have an American guitar, on the principle that "if was good enough for Thielemans it's good enough for me."
Larry Adler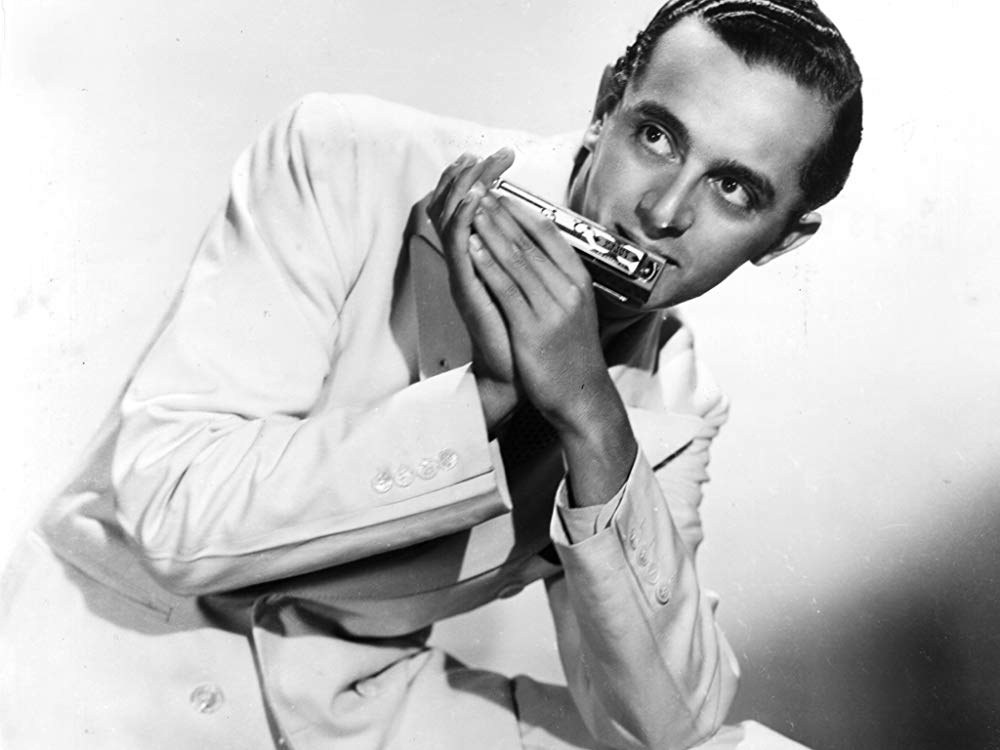 Larry Adler is an American harmonica player generally considered to be responsible for the elevation of the harmonica to concert status in the world of classical music. He taught himself harmonica, which he called a mouth organ, and played professionally from the age of 14.
Larry played many roles in movies and theatre, such as Sidewalks of London, Many Happy Returns, Three Daring Daughters, Music of Millions and others… Adler became famous in Great Britain, where, due to his performances, the sales of harmonicas increased by 300,000 people, who became the members of harmonica fan clubs.
Adler was one of the first harmonica players to perform major works written for the instrument, often written for him by composers like George Gershwin, Jean Berger, Vaughan Williams, Cyril Scott and many more.
Brendan Power
Brendan Power is a great harmonica player, composer and inventor from New Zealand. He recorded more than 20 albums, worked as a session musician with artists such as Sting, Kate Bush, Van Morrison, and is heard on several movie soundtracks, like Atonement, Shanghai Noon and more…
Not to mention, Brendan played a significant role in a harmonica world due to his inventions. He has introduced several new harmonica types, including the Slide Diatonic and ChromaBender. He also created his Twin-Harmonica System, a design enabling two harmonicas of any type to be linked together for enhanced musical possibilities.
Get a master class lesson by Brendan Power in Breakthrough Blues! He'll have you nailing clean note transitions, and get your syncopation in sync!