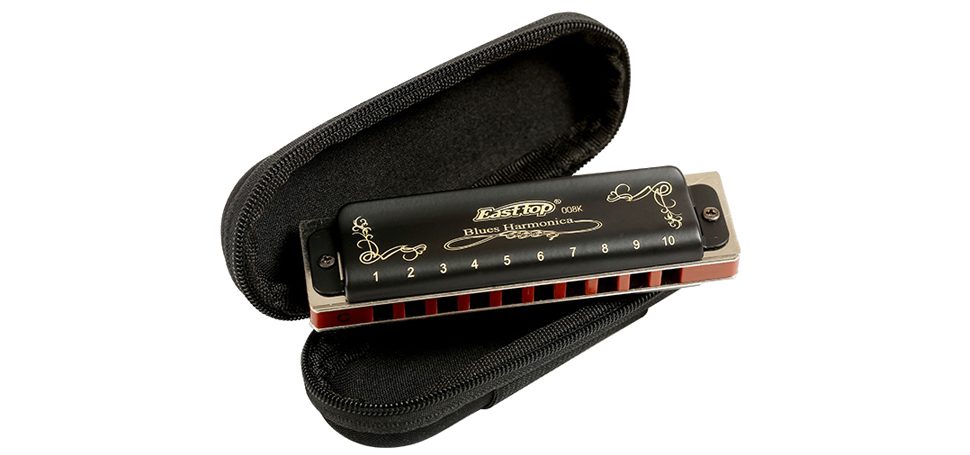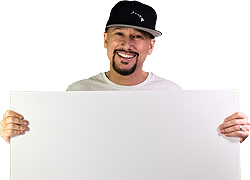 Features:
10-hole diatonic harmonica
Key of C
Color: Black
Comb: ABS
Reed Plates: Brass
Length: approx. 10.1 cm
Includes a zipper pouch
Known by both: "008K" & "T008K"
Is the East Top T008K Any Good?
Verdict – 4.6 out of 5 stars. The East Top T008k Blues (also known as 008k), has become my new #1 favorite budget harmonica. I was astounded by the responsiveness on all 10 holes, and how easy it is to bend and control bends. The projection is louder, and brighter compared to the Fender Blues Deluxe, and much louder and brighter than the Hohner Blues Band, (which are my 2nd and 3rd favorite budget harmonicas respectively.) If you can afford the East Top T008k, I don't think you'll regret purchasing it! So far, I've never heard of a beginner purchasing one and not loving it. Best beginner harmonica, and very fine for intermediates as well!
Bendability – I actually find this harmonica is just as easy to bend as professional level harmonicas like a Lee Oskar or a Hohner Special 20
Comfort – This harmonica is super comfy on the lips with its plastic comb and chromed cover plates. Even though it's a "tin sandwich" style construction where the reedplate is not countersunk into the comb, there is a bevel on the front of the reed plate, and this design makes it so I can play it for a long time, and my lips never get sore. I dock it one star for slightly sharp corners. No real problems with comfort.
Tone – Bright tone, loud projection, in tune out of the box. I rate the tone 5/5 stars because, in the budget category, I think this harp really shines. It has a louder projection and brighter tone than both the Fender Blues Deluxe and the Hohner Blues Band. However, I'm giving it 5 stars FOR THE PRICE. If you compare it to a professional harmonica like a Lee Oskar or Hohner Special 20, the T008k sounds thin or "tinny." Professional harmonica's have a rounder, fuller tone with more weight. Compared to the pro harps, the T008k is a 3 or 4-star tone, but for a beginner, budget harmonica, the value is so good, I'm giving the tone 5 stars.
Responsiveness – The responsiveness of this harmonica is on par with the Hohner Special 20 or Lee Oskar. For the budget price category, this is the most responsive harmonica I've played.
Looks – The black cover plates make this a very cool looking harmonica – one that really sticks out from the pack. There is a shiny gold key label on the front and side of the brown comb. As per usual, I'd prefer more easy-to-read key labels for gigging in clubs with poor lighting, so I dock it one star.
Durability/Fixability – I haven't played mine enough to have any meaningful insight in this category. The plastic comb will not be susceptible to any of the swelling, splintering, or cracking that a wood comb could be over time. The cover plates are attached with phillips head screws which should make this harmonica easy to fix/tune.
I also like the oval-shaped, hard nylon zipper case that this harmonica ships with. It seems to be modeled after the Hohner cases that ship with the Crossover and Rocket harmonicas, which are designed to keep dirt and debris out, while allowing moisture to escape. The shape and material of this case make it more comfy in my pockets than a square shape case – with its smaller size, and no corners poking into my leg.
PROS
Easy to bend
Very responsive
Bright tone
Sounds and looks great
CONS
No big cons on this harp for the price.