Step-By-Step Harmonica Lessons
Beginner to Boss is a foolproof beginner's harmonica system — on 'roids. It's the easiest way to learn harmonica. Period. With our system, you can't fail, even if you think you suck.
Our video lessons will take you step-by-step, from sketchy-sounding rookie to full-on harmonica badass.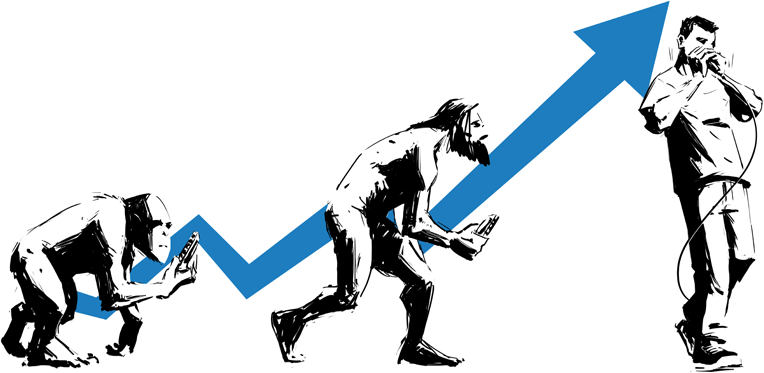 Don't get us wrong; we know it takes years to get to pro-level, to be even half as good as a Little Walter or a James Cotton. But with Beginner to Boss, you'll get the skills you need to …
Rip out your favorite songs and blues — and sound good.
Jam and improvise with other musicians.
Play in a band and hold your own.
Become irresistible to groupies (results may vary 😉).
Easy, Foolproof Video Lessons
We've been exactly where you are. Dreaming of picking up a harmonica and flooring everyone, but daunted by the reality of actually learning it.
Learning can be slow and frustrating if you learn the wrong way. When you hit a wall with your learning, it's easy to just give up or noodle along without progress.
That's why we created Beginner to Boss; to make learning as easy as possible, with rapid results.
Beginner to Boss is not voodoo magic — it's an intelligently designed, meticulously crafted, beginner's harmonica system that even the most musically hopeless will succeed with. Here's why:
STEP-BY-STEP SYSTEM
No confusion, no head-scratching. Be coached every step of the way, with each lesson seamlessly building on the last.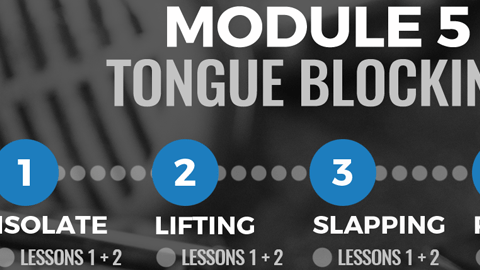 LEARN REAL SONGS
Our system won't bore you to death, because you'll learn loads of real songs with full backing tracks for that "jam-with-the-band" experience. (Don't worry if you can't read music or tabs; we've got you covered.)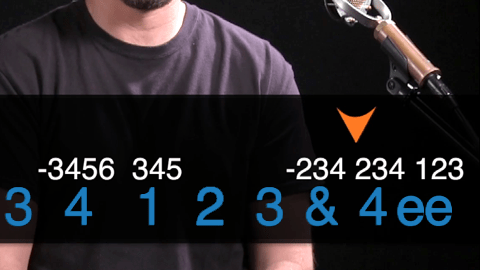 BITE-SIZED LESSONS
You won't feel overwhelmed. You'll feel motivated and energized with doable, bite-sized lessons.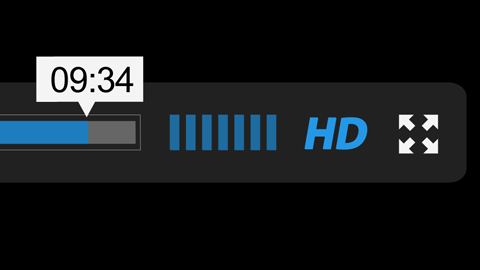 PLAY-ALONG METHOD
No need to practice alone. Keep on the straight and narrow and avoid developing bad habits with a 100% play-along method.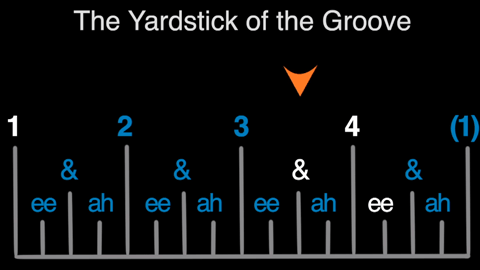 A KICK-ASS TEACHER
Our secret weapon: Luke Clebsch. If you're a beginner and want to learn harmonica properly, Luke is your man. (Watch the video at the top of this page and you'll see what we mean.)
Luke is the BEST music teacher ever. He knows so much about music and he makes learning music so fun. I will forever look up to him as a mentor. HE ROCKS!!!!
AUBREY P (HAWAII)
I've been playing for 50 years. Luke taught me things that I'd never learned. He makes it easy.
CASEY BROSE (PALM SPRINGS CA)
Luke always knows how to help each student no matter what level.
EDEN SILVA (FREEMONT CA)
Our teaching technique is insanely simple, with real results. No gimmicks. No nonsense. Grab your harmonica, load up the lessons, play along, get good. It couldn't be easier.
What Harmonica Do I Need?
You'll need a 10-hole diatonic harmonica, in the key of C. Did you know you can get a good quality diatonic harmonica for as little as $10? If you're not sure which harmonica is best for your needs, don't worry – Beginner to Boss includes a complete Harmonica Buyer's Guide.
Real Results, Delivered
Don't let the fact that our system is dead easy fool you …
1 Beginner to Boss is a fully comprehensive course with a fully structured curriculum.
You'll get all the beginner fundamentals, knowledge, techniques and skills you'll need to sound and feel like the real deal … not a harmonica hack who plods along.
2 You'll get better faster, because our system is built on the proven principles of Deliberate Practice …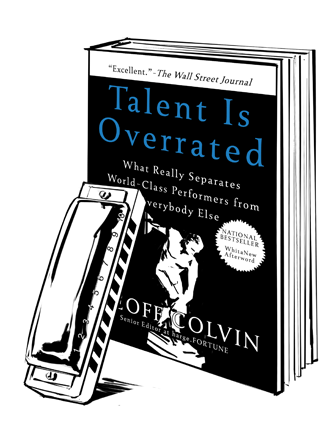 Deliberate Practice is celebrated in the book Talent Is Overrated, which earned acclaim as a NY Times Best-Seller.
Deliberate Practice is when you work on a skill that requires 1 to 3 practice sessions to master. (If it takes longer than that, then you are working on something that is too complex.) Once you master that skill, you can move on to practicing the next component, which will also take 1 to 3 sessions to master.
The result? With Beginner to Boss, learning will be easier, quicker and more effective than with traditional learning.
3 Beginner to Boss has been tried, tested, and proven. We stress-tested the s*** out of it to ensure effective and rapid results. Check it out …
Meet Dan, The Human Guinea Pig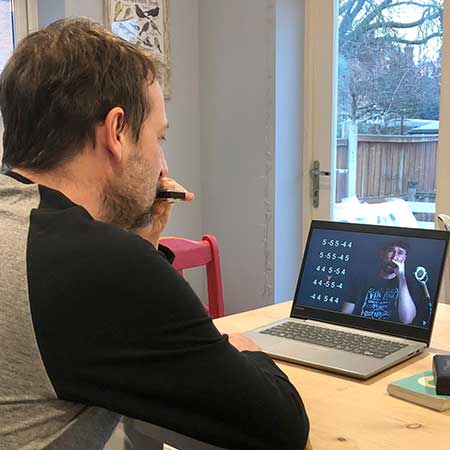 Dan had never played harmonica before. He wasn't even sure he could. He was worried he was "over the hill."
This made him a perfect guinea pig to put Beginner to Boss through its paces. Could we turn unconfident Dan into a solid harmonica player, in just weeks, with our system?
How to Learn Harmonica?
Yeah, we're a bit biased, but we believe Beginner to Boss is the best way for beginners to start on the right foot and learn everything they need to get good. Here's how our system stacks up:
YOU COULD LEARN FROM YOUTUBE VIDEOS
But with Beginner to Boss …
You get a fully structured course of lessons designed to work with each other. You won't get a mishmash of random lessons that leave out vital beginner techniques or knowledge. You won't be confused about what to learn next.
YOU COULD HIRE A TEACHER
But with Beginner to Boss …
You'll save a truckload of cash. If you can find a great teacher, it's one of the best ways to learn. But good teachers aren't cheap; a year's worth of lessons can run up to $3000. Our lessons are a fraction of the cost, equally as effective and more convenient — do them whenever you like, at your own pace.
YOU COULD LEARN FROM BOOKS
But with Beginner to Boss …
You can see exactly how to do the technique correctly and hear the subtleties of how you should be sounding. No bum notes with us. You also get to use our play-along method, rather than having to figure out stuff by yourself.
YOU COULD LEARN BY USING FREE INTERNET TABS
But with Beginner to Boss …
You'll learn the right techniques, in the right order, to get the right sound. You won't drag along in some random order, or plateau when you should be pushing on. And you won't need to struggle or waste time with incorrect tabs from sketchy harmonica players.

Reviews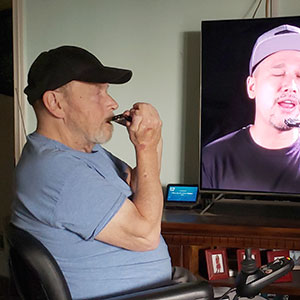 Many courses require you to work through numerous lessons before you start to feel you're making progress in playing. That isn't the case here. You're actually playing songs and seeing progress from the beginning of the course.
BILL YOST (ANAHEIM CA)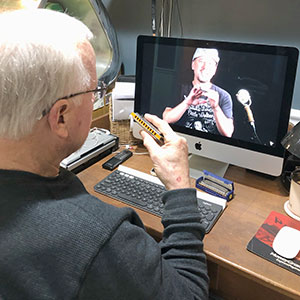 Luke made things easy to understand and really motivated me every time I sat down to learn. I give these lessons an A+ because Luke has the ability to connect with the student. Each lesson is built on accomplishing the previous lesson making subsequent lessons more challenging and fun.
G.E.J. (OHIO)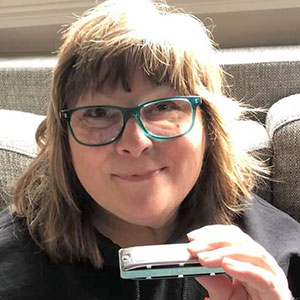 As a new harmonica player, with little experience, watching that initial video opened up a whole new world to me. Within a short period of time, and much practice, I started playing with a few local bands. With Luke's easy breezy teaching ways, I went from having very little musical experience to gigging regularly.
JEAN OLIVER KOEPFLI (SHELTON CT)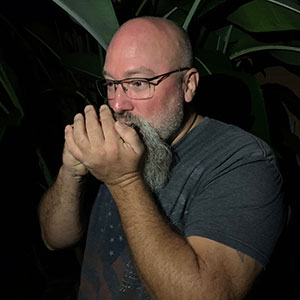 The lessons were great. Easy to follow and learn. I feel it's very well put together and I enjoyed it. Loved the whole program so far. Luke makes it simple.
JOSHUA HUBBS (USA)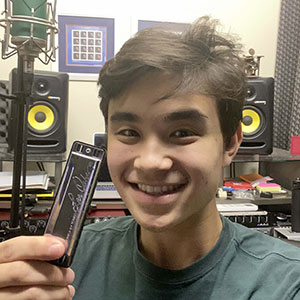 Simultaneously educational and inspiring, Luke knows how to adapt to practically every learning situation, and never forgets to make sure you are enjoying yourself along the way. I am forever indebted to Luke.
NICK W (USA)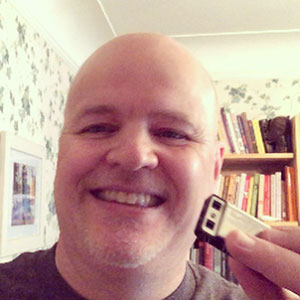 Luke brings to light the small hidden stuff others skip over. Best teacher ever—the Yoda of harmonica!!
JOHN COOK (DETROIT MI)
30+ Hours of Kick-Ass Lessons
Beginner to Boss is 30+ hours of super-high-quality, super-effective video lessons, plus an essential Course Extras booklet with all the key points. Feature-packed, this system contains everything you need to get good, with no unnecessary fluff: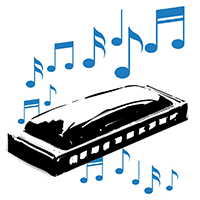 THE FUNDAMENTALS
Become the boss of your harmonica by building your foundation of playing techniques needed for all styles of play. Avoid common beginner mistakes right out of the gate.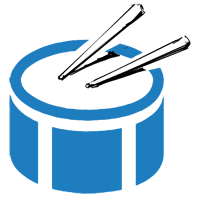 KILLER RHYTHM TRAINING
All the technique in the world won't help you if your timing is off. Get up to speed with rhythm training, where you'll master things like chugging, syncopation, swing, triplets and time signatures.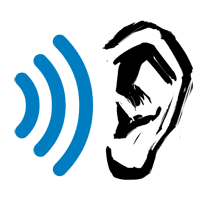 SHAPE YOUR SOUND
Get your harmonica singing just how you want by controlling its tone. You'll be able to go from sweet soulful sounds to gritty growly blues by using the tone techniques Beginner to Boss will teach you.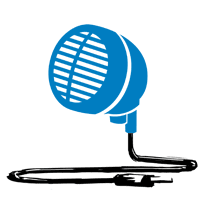 ONE-MAN BAND
Learn how to weave rhythm and lead harmonica so that you can become a virtual one-man band. You'll be able to deliver a complete authentic performance with nothing else but you and your little ol' harmonica.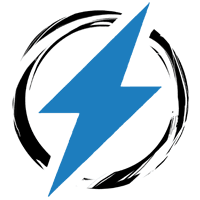 HARMONICA WIZARDRY
Sure, we deliver all the need-to-know harmonica fundamentals, but we don't skimp on the cool stuff either. Blocking, raking, trilling, hammers, shimmers, flutters and more harmonica wizardry. Shazaam.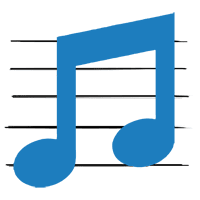 THEORY MADE UN-BORING
You'll get everything you need to know to understand scales, chords, arpeggios, chord progressions, positions — without the boredom or confusion. How? By applying everything you learn to actually playing real music.
How Long to Get Good?
Beginner to Boss has been designed to put you in the driver's seat. You can do the lessons at a pace that fits your time and goals. But we also include three flexible schedules too:
1-Month HARDCORE Plan: Get results quick. This is not for the faint of heart; tackle this schedule only if you're willing to make a strong commitment of time and effort.
3-Month FAST TRACK Plan: The perfect pace for most; Beginner to Boss in just 3 months.
6-Month STEADY EDDIE Plan: If you're short on time or prefer to go at a leisurely pace, this is the plan for you.
Whatever Your Style
Style and Substance: With Beginner to Boss, you'll get to play blues, folk, rock, pop, soul, funk, gospel, jazz, country, and more.

But I Only Wanna Play Blues! To fully master the blues you need to be able to bend notes – which means you need to be able play tight clean single notes. Beginner to Boss will get your single notes tighter than tight.
Our course also includes an introduction to bending and you'll also learn some blues in the style of James Cotton, Little Walter, and Big Walter Horton, to name a few. But if you're already a master of single notes and want to jump on the blues wagon, then checkout our Breakthrough Blues course.
Extras: Go Further
Squeeze even more juice out of the Beginner to Boss system with these mighty-fine bundled extras.
JAM-ALONG TRACKS
Studio-quality audio tracks for every song you'll learn. Dial in your playing and get the feel of playing with a real band. Tracks come in slow, medium, and normal speeds, allowing you to pick the perfect tempo for your current ability. Jam tracks are without the harmonica track, so you can experience leading the band yourself.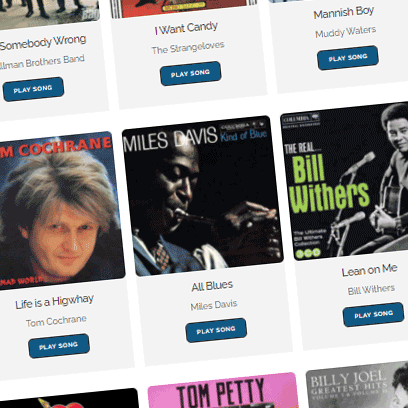 Songs Licensed via NoteFlight™
50 SONGS PACK
Harmonica tabs are good. But our 50 Songs for Beginners pack is better. You'll be able hear and play along with each riff – pause, rewind and even slow the play-along down. Think tabs with rocket boosters. Beginner to Boss teaches you how to read tabs – you'll be surprised at how many songs you'll soon be capable of playing…
Done Somebody Wrong by The Allman Brothers Band
I Want Candy by The Strangeloves
Mannish Boy by Muddy Waters
Life is a Higwhay by Tom Cochrane
All Blues by Miles Davis
Lean on Me by Bill Withers
Mary Jane's Last Dance by Tom Petty and the Heartbreakers
You Don't Know How It Feels by Tom Petty
Piano Man by Billy Joel
Heart of Gold by Neil Young
Mary Had a Little Lamb
Low Rider by War
Spoonful by Howlin' Wolf
The Almost "Blues Scale"
Hard to Handle by Otis Redding
Easy by Big Walter Horton
Love Me Do by The Beatles
12 Bar Blues Trill
Major Scale
When the Saints
You Are My Sunshine by Jimmie Davis
Oh Susanna
Ob-La-Di Ob-La-Da by The Beatles
My Girl by The Temptations
Stay With Me by Sam Smith
Dirty Old Town by The Pogues
Take Me Home, Country Roads by John Denver
Joy to the World
Yesterday by The Beatles
Mr. Tambourine Man by Bob Dylan
La Bamba by Ritchie Valens
Simple Gifts
Every Breath You Take by The Police
Hallelujah by Leonard Cohen
Minor Pentatonic
Smoke on the Water by Deep Purple
La Grange by ZZ Top
Layla by Eric Clapton
Miss You by The Rolling Stones
Rolling in the Deep by Adele
Minnie the Moocher by Cab Calloway
I Shot the Sheriff by Bob Marley
A Minor Scale
Stairway to Heaven by Led Zeppelin
Summertime by George Gershwin
Star Wars Theme by John Williams
Happy Birthday
Amazing Grace
Q&A Blues
Roadhouse Blues by The Doors
The Blues Scale
Great Blues Ending Lick
THEORY LOW-DOWN
Once you have your fundamentals down, Luke will get you up to speed on harmonica theory. He won't bore you to sleep but will lift the lid on how theory can take your playing to the next level without bamboozling you.
Who the Hell Are Harmonica.com?
We are a small team of harmonica nuts. Nothing gets us off more than helping beginners realize they can learn harmonica — but more than that, sound badass. Meet some of the team: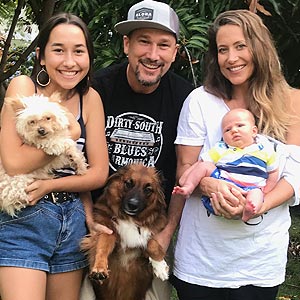 Luke, the main man. Super-hero strengths include the ability to get anyone to learn harmonica easily. He loves hats.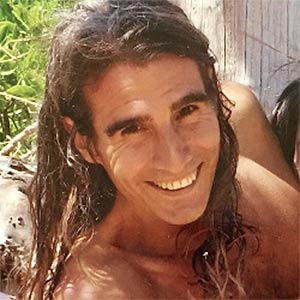 JP Allen, founder of Harmonica.com and the O.G. innovator of beginner lessons that students cannot fail with.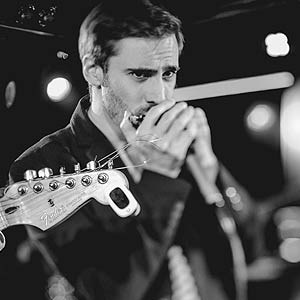 Alex Paclin, a technical genius on the harmonica. Not only a full-time musician but a damn good teacher to boot.
Easy Online Access
Getting your lessons is secure, quick, and easy. Begin your harmonica badass journey moments from now …
As soon as you complete your order, you'll get immediate online access to the complete Beginner to Boss system.
Videos work on all computers, laptops, tablets, and mobile devices.
Your purchase includes instant lifetime access to all the lessons.
You'll also get these extras:
50 First Songs Pack
Course Extras Booklet (Digital)
Jam-Along Audio Tracks
Theory Low-Down Lessons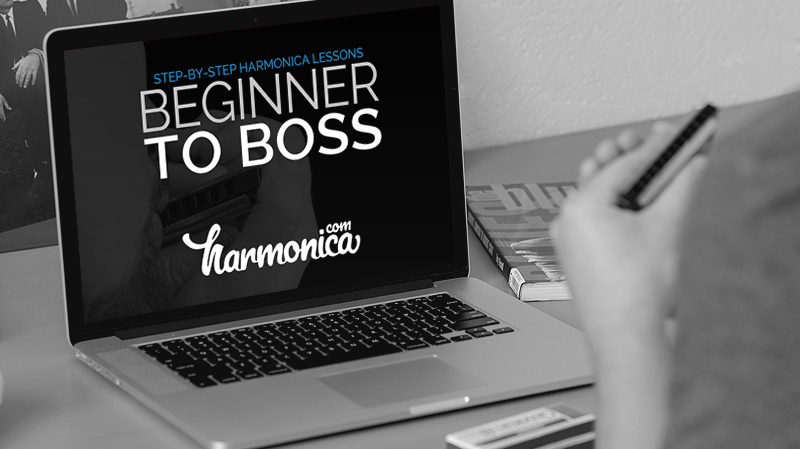 Killer 180-Day Guarantee
These are the best damn beginner lessons on the planet in the universe. You'll get nearly $3000 worth of lessons packaged in a kickass learning system at a fraction of the cost. Not to mention the master class lessons, Course Extras companion booklet,  First 50 Songs pack, jam tracks, lifetime access, and lifetime support.
You'll be able to go over the lessons as many times as you want, all from the comfort of your own sofa at your own pace.
But talk is cheap. That's why Beginner to Boss comes with a full 180-day money-back guarantee …

If there's any reason you're not 100% pumped with Beginner to Boss, all you have to do is email help@harmonica.com or call our support team at 1-800-292-4963 within 180 days of your purchase and we'll give you a full refund, right away, no questions asked … and with a smile!
Order Today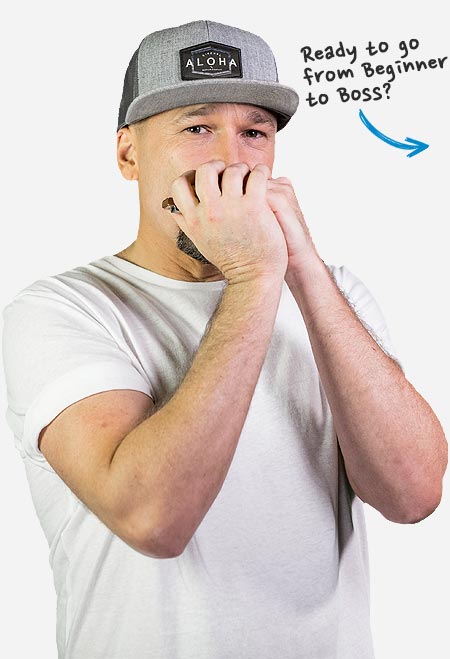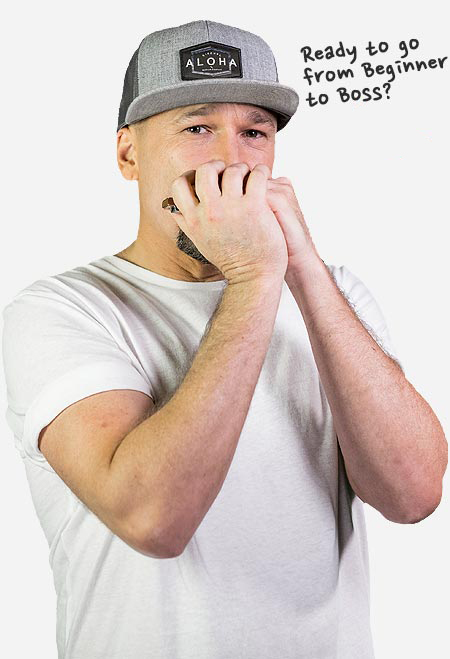 30+ Hours of Beginner Lessons
50 First Songs Pack
Course Extras Booklet (Digital)
Jam-Along Audio Tracks
Theory Low-Down Masterclass
Works on Computer, Tablet, Mobile
180-Day Money-Back Guarantee
Lifetime Online Access

CONTACT US
Email help@harmonica.com | Phone Call 1-800-292-4963
Address Harmonica.com, 500 Ala Moana Blvd., Suite 7400, Honolulu, HI, 96813 USA